Accounting
Center for Audit Quality Award will Connect Professor Brazel with Practitioners for Skepticism Research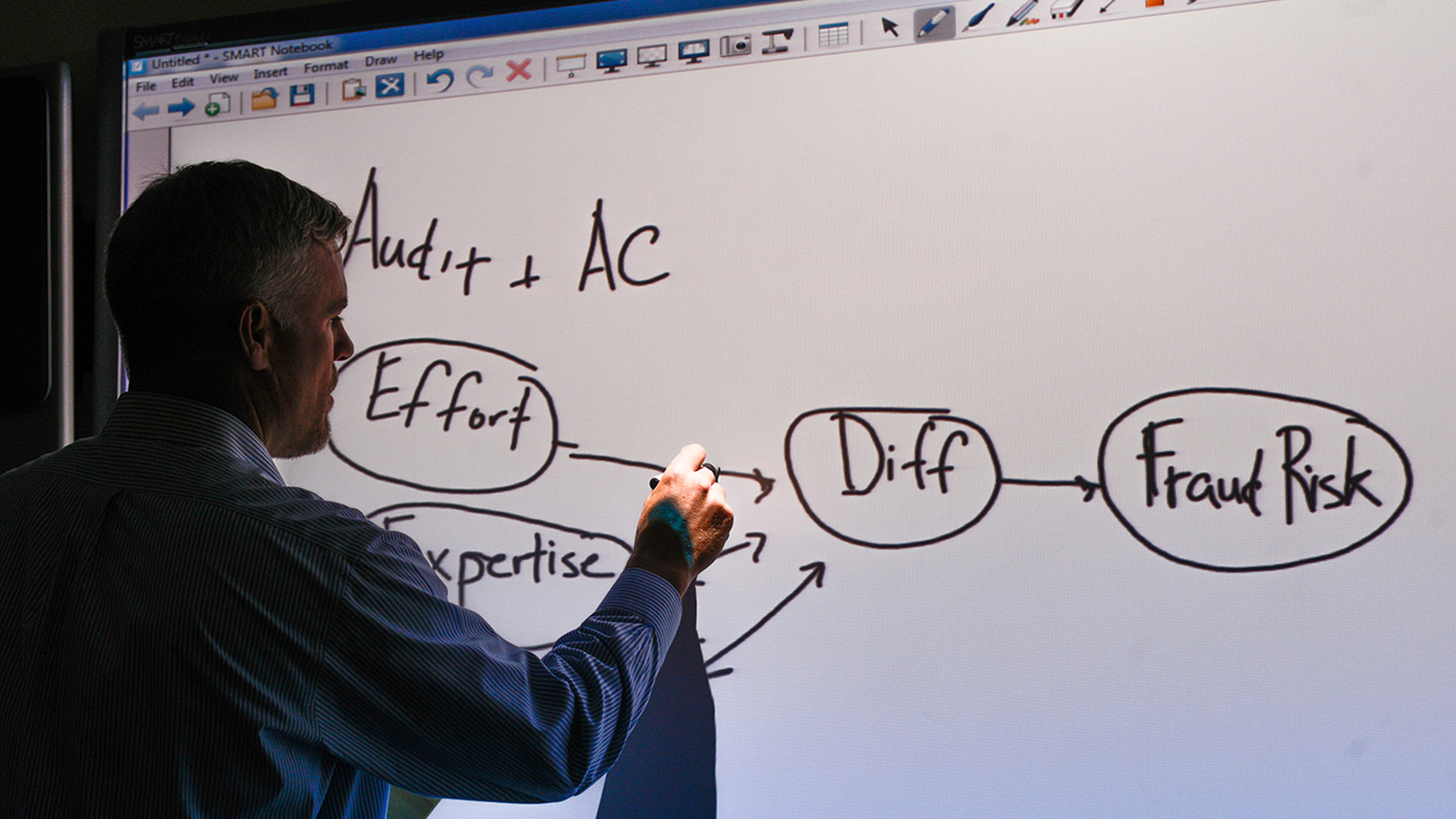 Joseph Brazel, Jenkins Distinguished Professor of Accounting, and his research colleagues received an "Access to Audit Personnel Program" award from the Center for Audit Quality (CAQ) and the Auditing Section of the American Accounting Association. The award connects academics with audit practitioners to participate in research projects.
Brazel and his colleagues will use the award for their research project, "Evidencing Professional Skepticism in the Time Budget." Co-researchers on the project are Christine Gimbar, DePaul University; Eldar Maksymov, Arizona State University; and Tammie Schaefer, University of Missouri – Kansas City.
"We're pleased to assist researchers again this year by linking them with study participants from CAQ member firms," said CAQ Executive Director Cindy Fornelli in a news release announcing the award recipients. "Academic research is a vital tool for the profession as we work to continuously improve audit quality for the benefit of investors and our capital markets."
"The CAQ matches us with auditors that are of the experience level our research proposal requested – auditors with three to four years of experience. The CAQ also facilitates getting the research instruments to the participants. Often times the research is performed in a controlled experiment that is included in their annual/national training sessions," Brazel said.
"Our proposed research study requires actual audit professionals to complete experimental materials in order to test our hypotheses and research questions," he said. This study is related to Brazel's ongoing research related to fraud risk and professional skepticism.
Award recipients were selected by a committee of senior academics and practitioners who evaluated proposals based on their ability to address important research questions that are relevant to practice, ability to contribute to the academic literature, methodological soundness, and the level and extent of resources requested.