Nate Boler '12 Built His Capacity for Big Jobs at NC State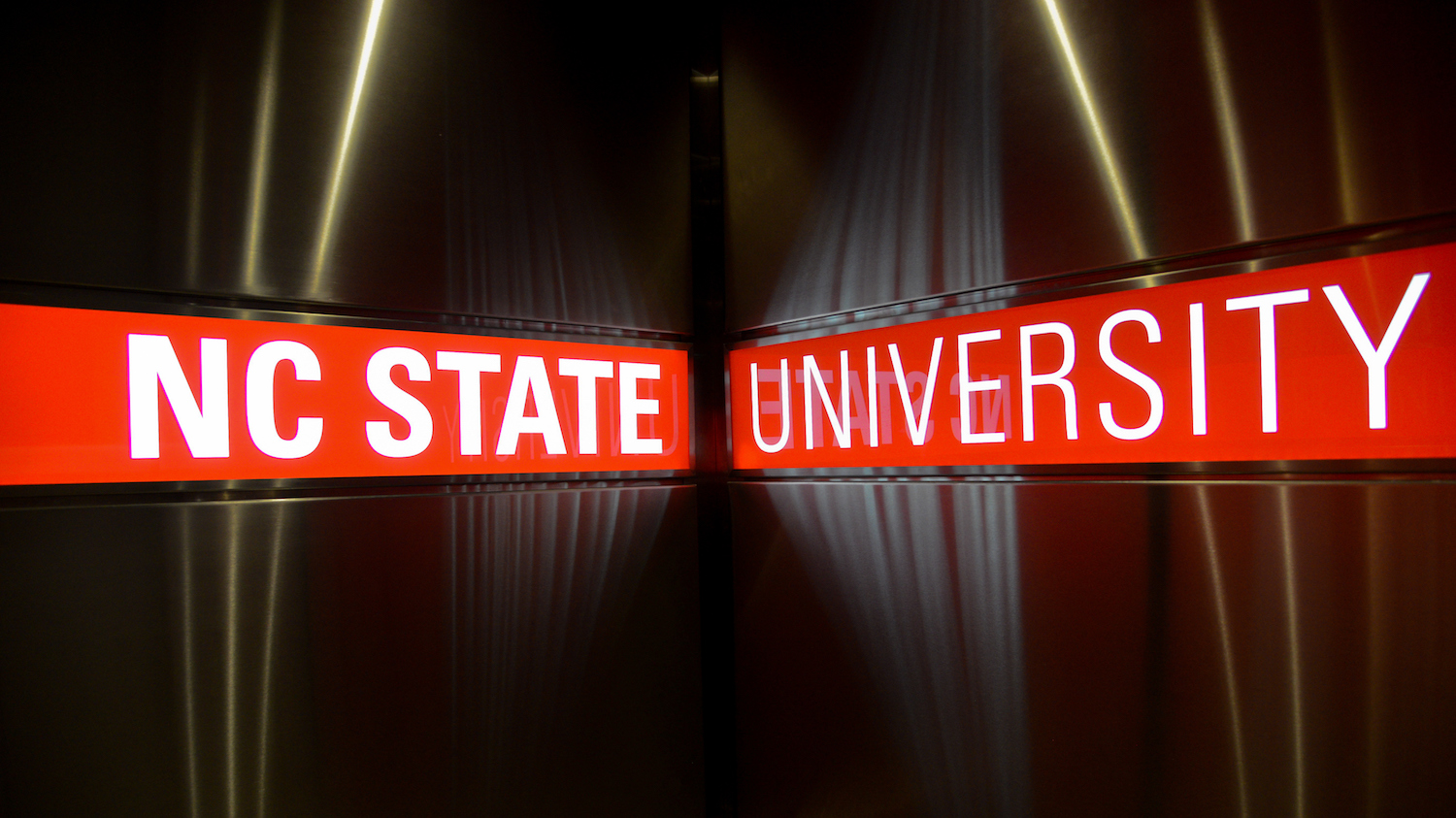 Nate Boler '12 followed a meandering path from NC State's Transition Program (a first-year academic intervention program for select students) to a prominent role in corporate finance for one of the world's largest apparel and footwear companies.
Influenced by the tumultuous job market that existed during his time in school, he wanted to find a major that would help him quickly secure a position in his field and expose him to unique life experiences. His accounting degree from NC State helped him achieve — even exceed — those goals. Nate accepted employment with a company that offered him a position before he graduated, and through his work, he has traveled to seven countries and lived in four different states. Additionally, he has found career flexibility by leveraging his background of finance and accounting.
Now a senior financial analyst at apparel and footwear leader VF Corporation, based at the company's Greensboro, N.C., headquarters, Nate credits his Poole College internships, practicum and study-abroad opportunities with preparing him to excel in his career from the start.
"When I think of Poole, the number one thing I think of is practical, real-world experience," the cum laude graduate, 28, says.
Poole classes that incorporated real business examples, campus presentations by business executives and networking events all enhanced Nate's education.
The invaluable hands-on experience he gained "allowed me to take the concepts I learned in my classes at Poole and apply them to real businesses at an early stage in my career. I learned soft skills, too: how to navigate through formal, corporate settings as well as informal settings such as networking events," he says. "Having those experiences gave me a strong foundation and confidence. I came out feeling like I was really able to walk into the job on day one and make meaningful contributions."
And that's what he's done.
At the global manufacturer and retailer VF, Nate supports the human resources and direct-to-consumer units by analyzing business performance versus plans, measuring and reporting on KPIs tied to strategic goals, and participating on various projects that impact the company at a global level.
One of his focuses has been helping to evaluate the company's retail real estate strategy in light of the increase in online shopping. "The goal of this work is to maximize the profitability and impact of VF's retail portfolio for the long-term," Nate says.
VF manages about 25 iconic brands around the world, including The North Face, Timberland and Vans.
"The most rewarding thing is participating in the strategic direction of the brands. That involves understanding each brand's purpose and their culture to know how to optimize performance with streamlined processes and systems. I get to work closely with people from around the country and the world to do that, which is something I love to do," Nate says.
He began building his capacity to take on big jobs while at NC State.
In a John Deere internship, Nate learned the basics of being an accountant, and in a Bayer Crop Science practicum he helped create a tool to better track inventory and prevent product expiration. Those paid positions prepared him for another paid internship with Eaton Corporation, where he led an audit of fixed assets. The Eaton internship turned into full-time employment as soon as he graduated.
Nate's NC State education went beyond the United States. His summer study-abroad trips provided important intercultural exposure. In Italy, he took classes in entrepreneurship and international business through the Consortium Institute of Management and Business Administration. In Costa Rica, he lived with a family and strengthened his grasp of Spanish, his minor at NC State.
As a Poole College graduate, one of the most valuable assets for Nate is the alumni network, which provides a wealth of opportunities for connecting and collaborating. He also has relied on NC State professors as informal mentors since he graduated to help shape his career.
A new partnership between NC State and VF may shape the careers of future NC State students through additional educational development offerings. VF has established a presence on the Centennial Campus.
"Offering practical, real-world experience to students will be hugely beneficial to both parties. Students will learn and contribute to real business challenges, and VF will undoubtedly become more innovative and effective at meeting the challenges of the future." Nate says.
The partnership represents "the furthering of the practical experience that NC State is always able to offer," he says, and will provide VF a "pipeline of students with a high level of preparedness to come in and hit the ground running."
Written for Poole College Communications by Jess Clarke.