Newswire
Poole Alum and NC State Student Create Fundraiser to Support Downtown Raleigh Community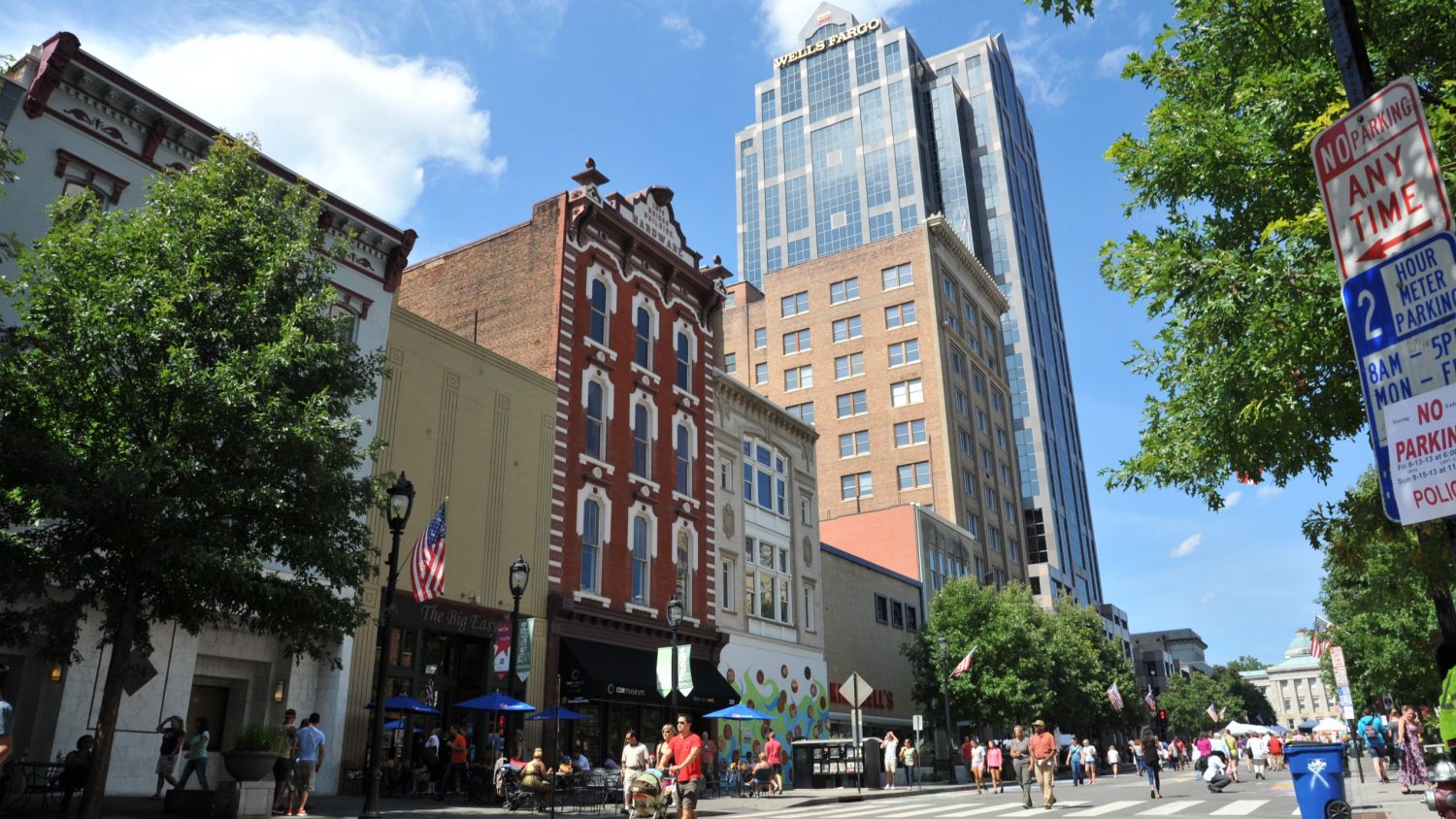 Two members of the Pack are working to rebuild the downtown Raleigh community and inspire social change, all at the same time.
Poole College of Management alum Yusuf Mahmoud, and rising senior in the School of Public and International Affairs, David Kirstein recently created a GoFundMe account aimed at providing financial relief to small businesses in downtown Raleigh.
The fundraiser encourages members of the community to donate to small businesses who were affected by last week's protests following the death of George Floyd, with priority given to black and minority owned companies.
While Mahmoud initially started the project after hearing about the vandalism of his former professor's storefront, he and Kirstein quickly recognized an opportunity to help other companies, especially since many were already struggling from the economic brunt of COVID-19.
For Mahmoud, last week's impact on local small businesses especially hit home. "I have a huge passion for small businesses. As a Raleigh native, I'm specifically passionate about companies in Raleigh because they make it the city we love and hold dear", said Mahmoud. "My life long goal is to help people as much as I can with the resources I have, and this is one way I'm trying to do that".
According to Mahmoud, the knowledge he gained at Poole College helped shape his appreciation for local entrepreneurship. "At Poole, I learned that small businesses are the backbone of our country. They have a positive impact on the economy, and they help support our communities".
Kirstein echoed that sentiment. "Small businesses create the social culture of the town we call home". And for him, it's even more meaningful to give back during this moment in Raleigh's history. "Everywhere you turn, there's a call to action – an opportunity to serve and make a difference. That's what being a leader is all about", Kirstein added.
But perhaps what's most important is that Mahmoud and Kirstein both knew the project could promote a larger message – one that educated others about racial injustice and encouraged conversations around inclusion, connectedness and respect.
My main motivation behind this fundraiser is a deep desire to uproot injustice and serve our community in a spirit of unity and togetherness
"My main motivation behind this fundraiser is a deep desire to uproot injustice and serve our community in a spirit of unity and togetherness", said Kirstein. "I don't know what it's like to be discriminated against and I wish no one had to know what that was like. It's not okay".
When it comes to taking inspired action, Mahmoud and Kirstein both stress their time at NC State as crucial in developing the courage to stand up and speak out. "NC State taught us to think and do. We learned to make our actions thoughtful and impactful and to always keep our community first", says Mahmoud.
For he and Kirstein, supporting small businesses and educating the community is what they've thought and done, and it's the Wolfpack way.