Jenkins MAC Program News
How Ice Cream 'Found' Poole Alumnus Jared Plummer '05 '07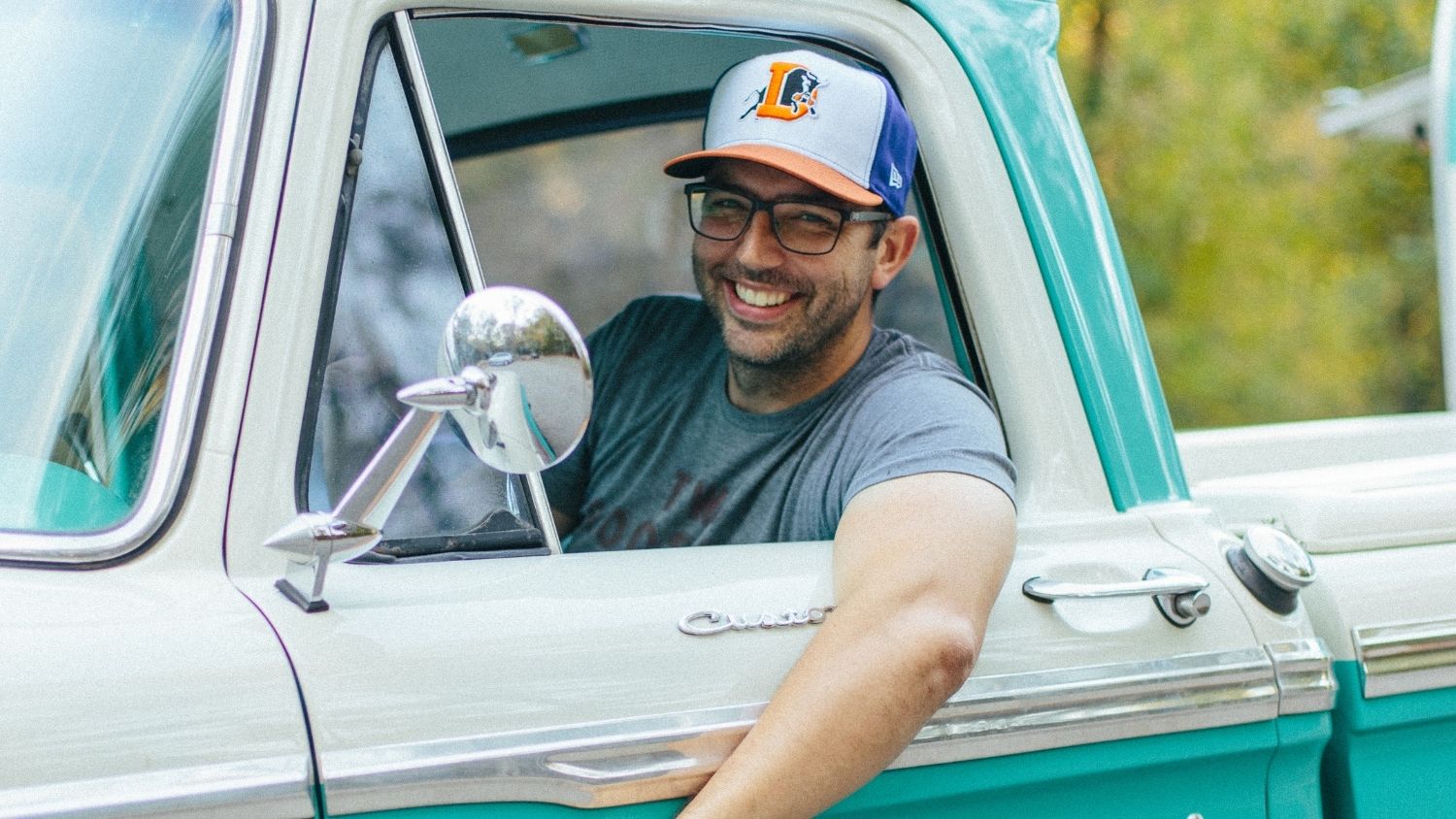 '
By Mark Tosczak
Like many Poole College accounting alumni, Jared Plummer (BS Accounting '05, BS Finance '05, MAC '07), started his career in a traditional manner: A few years at a Big 4 public accounting firm, then, eventually, a move to a local firm.
Which doesn't explain why he started a growing local chain of ice cream shops selling sweet treats crafted with local ingredients. Two Roosters — named after a pair of black rooster decorations on his grandmother's rural home — features a rotating cast of unique flavors that changes from month to month, plus a regular lineup of favorites such as coffee bourbon and blackberry hibiscus.
"Ice cream found me," he says.
It began with Plummer tinkering with homemade ice cream in his spare time.
"For the longest time it was just a creative hobby," he says. "I've discovered there's no greater gift than homemade ice cream for a friend or family member whose birthday it is."
The more people tasted his creations, the more he was asked if he was going to try to sell it. Some time crunching numbers, talking to people in the industry and writing a business plan convinced him it was worth a try.
He started with a food truck to manage the risk of a new venture and test out the market.
For Two Roosters, that meant a restored 1965 Ford pickup that pulled a custom-built camper. He'd show up on nights and weekends at food truck events and start scooping ice cream.
"The food truck has been so instrumental for our growth," he says. "It also is basically our best marketing and branding tool. It's a rolling advertisement."
The food truck convinced him that Two Roosters could be more than a side gig. In 2017, after crunching more numbers on what a retail business might look like and having some serious conversations with his wife, he dove into the ice cream business fulltime.
His first location opened at a shopping center in North Raleigh.
"In the early days I was doing literally everything — social media, accounting, payroll, scooping most of the scoops we sold," he says.
His business knowhow has been invaluable, he says, and running a business has become a sort of laboratory for applying the concepts and practices he learned as an undergraduate and in the master of accounting program at Poole.
His NC State business education, from his fluency in accounting — the "language of business — to understanding how to work effectively with teams, has been a critical ingredient in Two Roosters success.
"All the seeds that the business school planted of how to run a business, how to start a business," he says, "I'd always had this idea [of starting a business]."
He jokes that he's still "a bean counter — I just count vanilla beans now."
Plummer, who was a first-generation college student, says the soft skills he learned — in the classroom and in extracurricular activities, have been foundational for his role as an entrepreneur and business owner with 40 employees.

"That grew me in ways that helped lay the groundwork to be able to do what I'm doing now," he says.
Since 2017, Plummer has opened two more stores in Raleigh and one in Durham, plus a stand at the Durham Bulls stadium in Durham. The newest location opened in Raleigh in July 2021, just as the country was starting to emerge from pandemic-induced lockdowns.
What's guided him is not only his business know-how and delicious, unique ice cream made with local ingredients, but also a clear sense of how he wants to operate the business. Two Roosters, he says, is based on three values: be generous, be a good neighbor, be responsible.
He's not interested, he says, in making his community-focused ice cream shops into the next Ben and Jerry's. And despite his business acumen, he hasn't developed an exit plan.
He doesn't know exactly how big Two Roosters will get. "I think to be 'Triangle famous,' that's a good way to summarize what the vision is," he says.
How and when he'll achieve that — whatever the final store count turns out to be — he doesn't know — yet. Instead, he lives by a mantra that should sound familiar to any entrepreneur: "We'll figure it out."