Jenkins MBA
Poole Graduation Spotlight: Jim Godin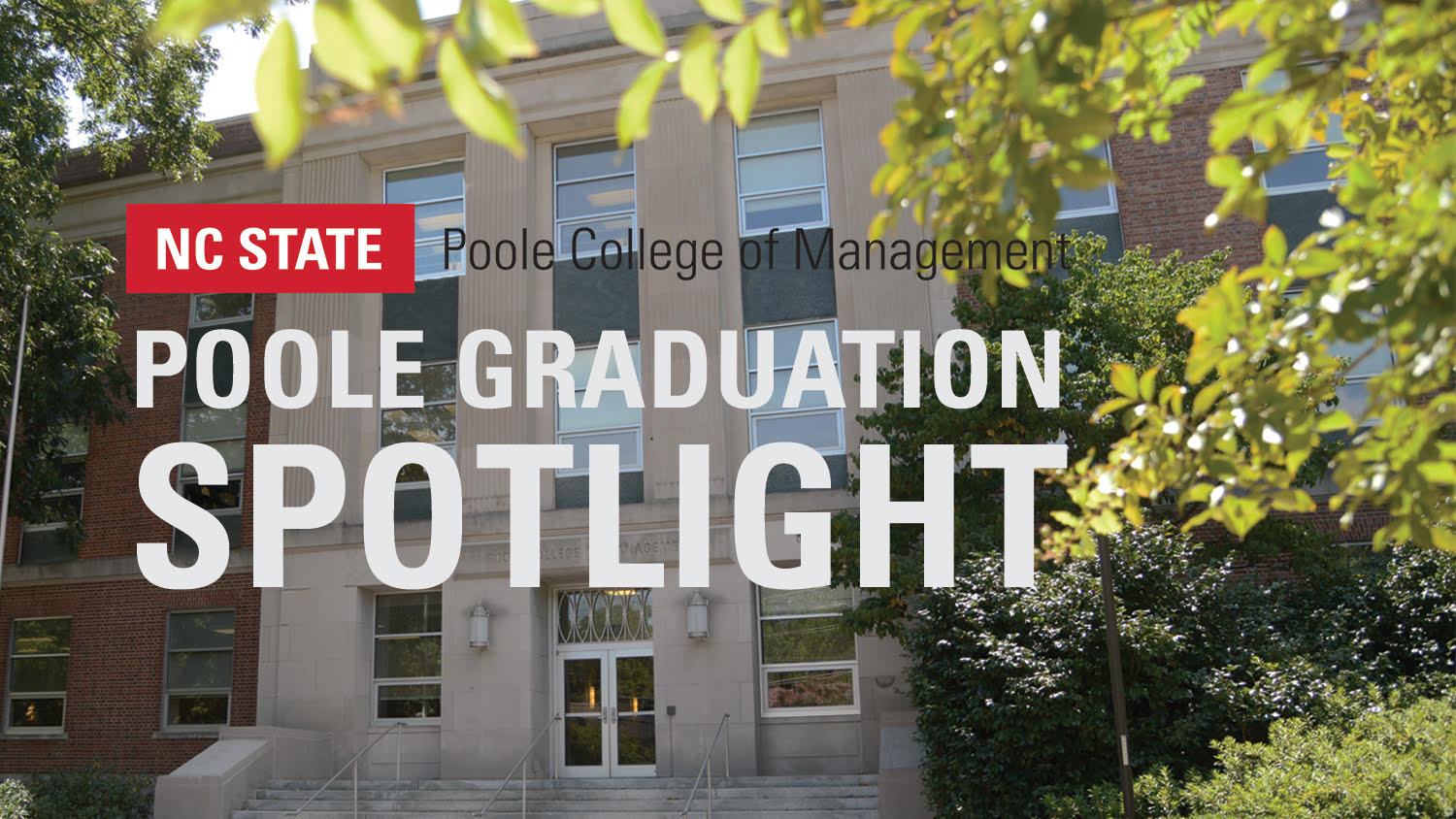 While completing his online MBA with Jenkins Graduate School at Poole College of Management, James "Jim" Godin traveled across the globe from Norfolk to Hawaii, Guam, the Philippines, Italy and more. As a vessel operations coordinator for Edison Chouest Offshore, his schedule was grueling.
But he was prepared for the workload. After all, Godin completed more than six years of honorable service in the United States Marine Corps Infantry, including deployments to Afghanistan, before resigning his commission at the rank of captain in 2014.
"I lived and breathed Marine Corps Infantry, but it wasn't right long-term for my family," Godin says. He pivoted to civilian life, joining Edison Chouest to oversee project management and operational planning for a high-profile contract with Trans-Alaska Pipeline, and traveling the world serving the needs of crew members and clients..
Since he entered into the military after completing his undergraduate studies at Nicholls State University in southern Louisiana, he hadn't tapped into his veterans' affairs (VA) education benefits.
"I knew I wanted to get my MBA and there was never going to be a perfect time to do it," Godin says. "Between my family and work obligations, I needed a program that was as flexible as my schedule demanded, with the ability to take my courses online and at my own pace."
His search led him to Jenkins. "The faculty and staff exhibit a high level of empathy and flexibility in working with the students," he says. "And you don't have to wait until you're finished with the program for it to be valuable. From day one, my courses would coincide with the professional needs I was facing in the workplace."
When Godin graduates this May with his MBA with a concentration in technology entrepreneurship and commercialization, he'll be taking the lessons he's learned during his time at Poole with him on a new career path. He recently started a new position as director of healthcare quality and accreditation for Copper River Native Association, a group that provides comprehensive community healthcare to individuals in Copper River Valley – a large community in rural Alaska.
"I wouldn't be doing what I'm doing today if it wasn't for what I started in 2016 working through my MBA. I'm convinced that my participation in the Jenkins MBA program allowed me to make the moves I've made career-wise," Godin says. "I'm able to make a difference serving the people here. And that's really meaningful not only to me but for my family as well."