Undergraduate
Poole Graduation Spotlight: Rachel Lang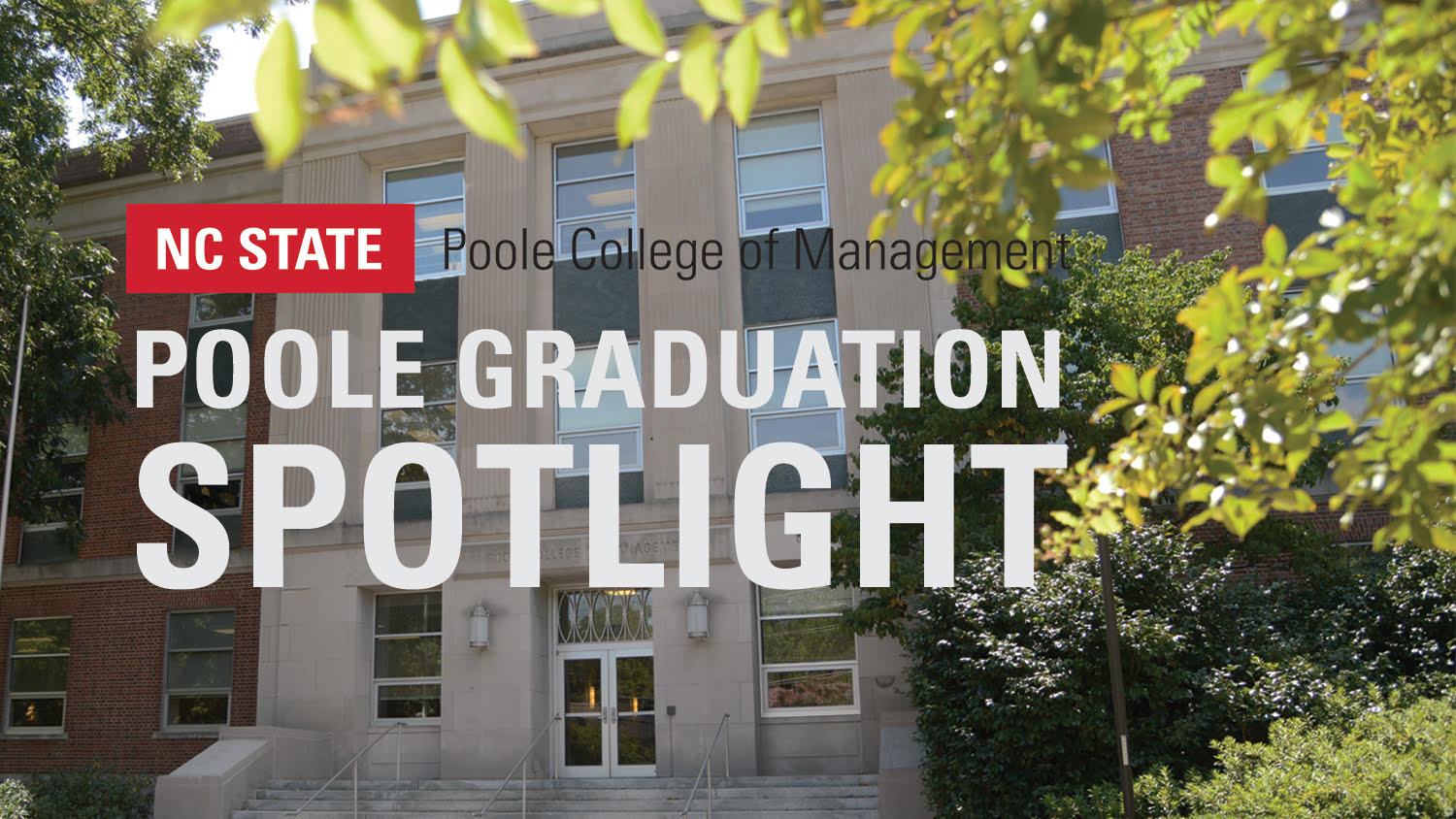 During her time at NC State, Rachel Lang certainly kept her hands full. As if tackling her coursework to graduate an entire year early wasn't impressive enough, Lang also completed a summer accounting internship with MetLife and has been actively involved in various leadership positions on campus aimed at helping her peers grow – all while taking advantage of all the athletic events and experiences NC State has to offer.
Born and raised a State fan, Lang always knew she wanted to join the Pack. "I remember arguing with all the UNC fans in elementary school," Lang says.
Like many, Lang initially struggled to decide on a career path. She was first accepted to NC State as a chemistry major but then recognized that accounting might be the perfect fit for her. "As I spent the last few weeks of high school carefully considering my future and career goals, I realized my passion for finance and economics was much greater than my interest in science," Lang says. "I contacted the admissions office about changing my major and within 24 hours, the Poole College of Management responded with my acceptance. Thus, my journey in accounting began."
Next year, Lang will further her studies in the Jenkins Master of Accounting program and begin preparing for the Certified Public Accounting exam. "In the future, I hope to become a controller of an accounting department and eventually reach my highest career goal of becoming a chief financial officer for a major corporation."
But Lang's ambition for personal development isn't just limited to herself. "My passion in life is to help others. I love meeting students from different backgrounds, empowering them and helping them grow professionally," Lang says.
On campus, Lang has served as president of the Women in Business student organization and as director of training and development for the Poole College of Management Peer Leader Organization. In addition to hosting speakers from various companies on campus, Lang also launched the first #MentorHer Networking Night through Women in Business to help female students network with professionals. Since then, it's become an annual event. "These roles have given me countless opportunities to build my professional network and develop as a leader.
Her advice to other students? "Get involved in at least one professional organization that will help prepare you for your career and at least one social organization where you can make friends," Lang says. "Get to know your professors and advisors. For me, the Poole College of Management faculty and staff have been a huge asset to my success. And of course, go to as many NC State events as possible while you can!"