Global Luxury Management
Poole Graduation Spotlight: Grace Isley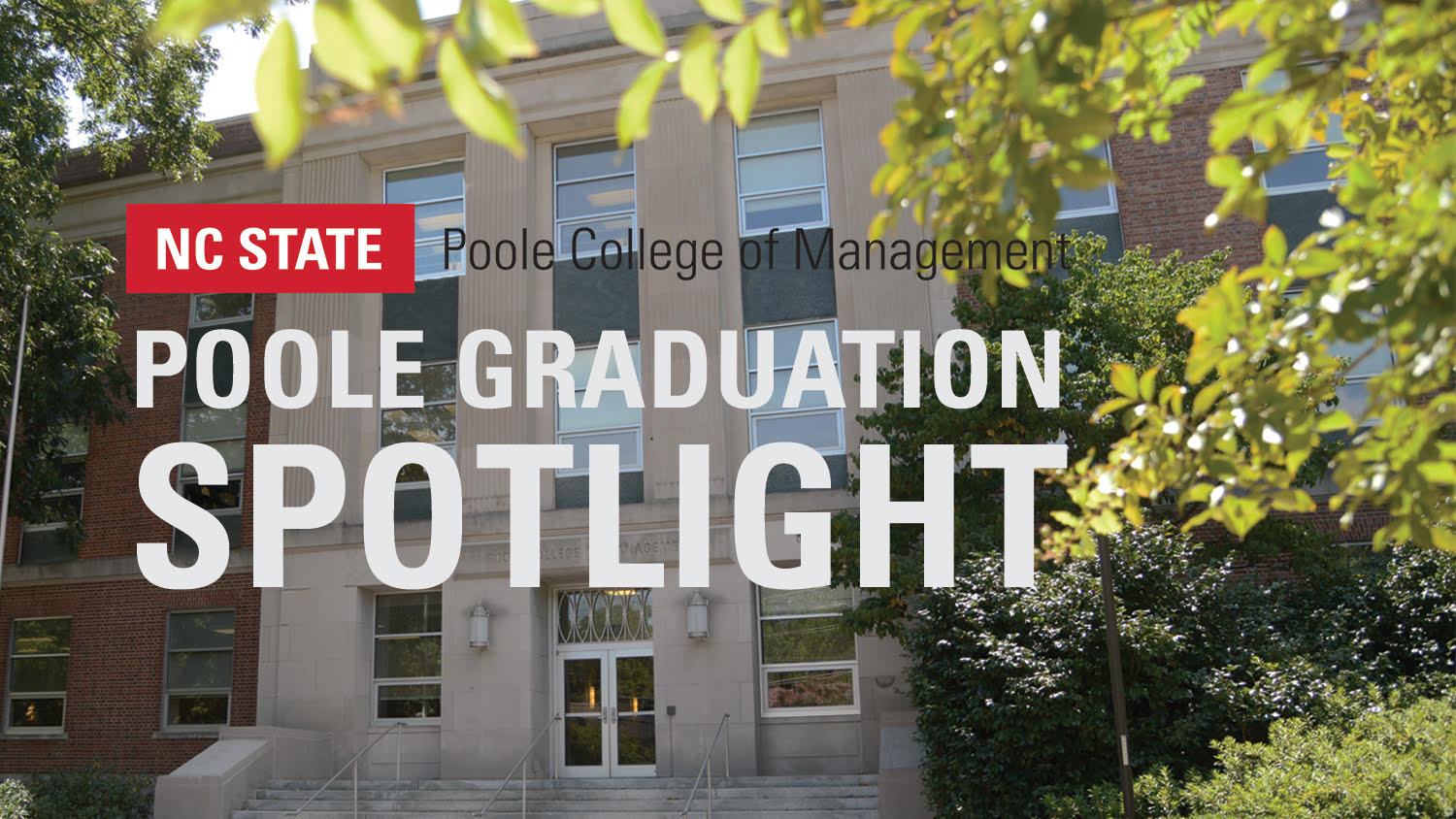 From a young age, while helping her mom host quarterly trunk shows, Grace Isley developed an interest in fashion management and began dreaming of a career in luxury retail.
With a love for all things fashion, Isley knew she wanted to pursue an undergraduate degree in fashion management and quickly set her sights on NC State's Wilson College of Textiles.
A Raleigh native, Isley had grown up an NC State fan, attending nearly every home football and basketball game. "I considered venturing a bit farther from home for college, but the Fashion Textile Management program at Wilson was too good to pass up," Isley says. "It offers the perfect blend of courses about textiles and management."
After receiving her bachelor's degree, she decided to take the next step by enrolling in Poole College of Management's Global Luxury and Management program, a dual master's degree program through Poole and the Skema Business School in France. After graduation in December, Isley hopes to pursue her dream of working with a luxury consulting firm or luxury fashion brand.
Knowing the competitive nature of the industry, Isley started setting goals for herself long before she first set foot on campus as an undergraduate student.
"I decided to work in retail throughout my four years with the goal of being on a management team by the time I graduated," Isley says. She achieved her goal during her senior year when she was promoted to be part of the management team as a sales supervisor at the Michael Kors store in Durham, N.C.
"I had amazing mentors at Michael Kors and teachers at NC State who helped me get there," she says. "As part of my concentration in brand management and marketing, I learned skills in brand management, retail planning and consumer behavior that I was able to apply outside the classroom."
Throughout her undergraduate career, Isley was involved in the Sigma Kappa Sorority and the Fashion Group club, where she formed relationships and found avenues for personal development.
Looking back, Isley wishes she was even more open to a diversity of experiences. "Because I was so set on my path, I turned down some opportunities that I thought didn't fit into the plan I had for myself," she says.
But throughout her time at Poole, Isley has begun exploring more opportunities to refine her interests. "I think you should say yes to almost everything," she says. "It's this – opening yourself to a variety of opportunities – that has allowed me to grow personally and professionally."