Undergraduate
Poole Graduation Spotlight: Nicole Teague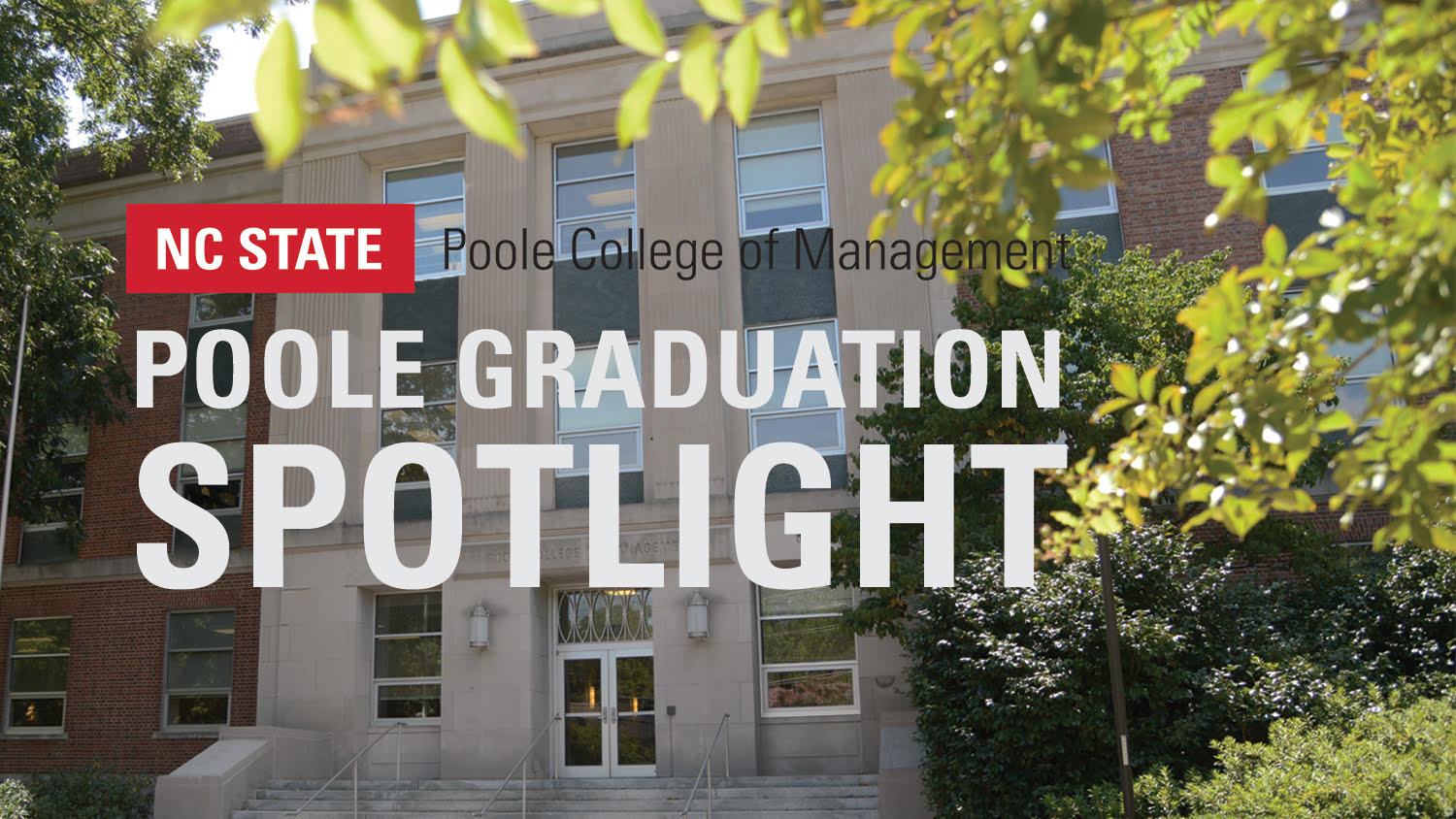 Throughout her time at NC State, Nicole Teague learned that sticking to her values and pursuing her passions has connected her to like-minded people, clarified her career path and improved the quality of her work.
"Passion opens doors," Teague says. "The work you produce when you are passionate about it can be remarkable."
This May, Teague will graduate with a bachelor's degree in business administration with a concentration in finance.
"I have developed valuable skills from personal finance to corporate finance, business law and study electives," Teague says. "I have learned more about managing finances, but also about its impact on life overall."
While completing her studies, Teague completed internships with JP Morgan and Chase & Co., State Farm and NC State's Office of Information Technology.
"Along with providing me with marketable skills that I can bring to my career, each of these internships shed a unique light on business," Teague said. "They challenged me to be innovative and uniquely solve problems for the welfare of consumers."
Teague was also actively involved in various student organizations on campus – all while balancing her time as a student-athlete on NC State's track and field team. Teague served as president of the Kappa Omicron chapter of Alpha Kappa Alpha Sorority, a peer leader for the Women of Color Student-Athlete support group and a member of NC State's Council on Athletics. She also served in various roles in student government – student body vice president, senator, senate historian and member of the philanthropy and service department.
But for Teague, it was the quality – not the breadth – of activities that really mattered.
"In college, I learned that it is okay to say no. I was accustomed to constantly saying yes to every opportunity, whether I wanted to engage in it or not," Teague says. "But I learned how important it is to set boundaries and stay true to yourself and your values – so I chose to join organizations that aligned with my values."
In doing so, Teague realized that her commitments were not only channels for her passions – but also spaces to refine them.
"Through all the experiences and lessons that I've learned, I've been able to mold into the woman that I want to be," Teague says. "Growth isn't always a glorious process, but it is beneficial in the long run."
After graduation, Teague will bring these lessons with her to JP Morgan Chase & Co., where she has accepted a full-time position.
And as she looks back on her time at NC State, she remembers how she felt when she first stepped foot on campus.  "I felt immediately at home," Teague says. "The people at NC State are one of a kind and will always hold a special place in my heart."