Jenkins MBA
Poole Graduation Spotlight: Dana Lanner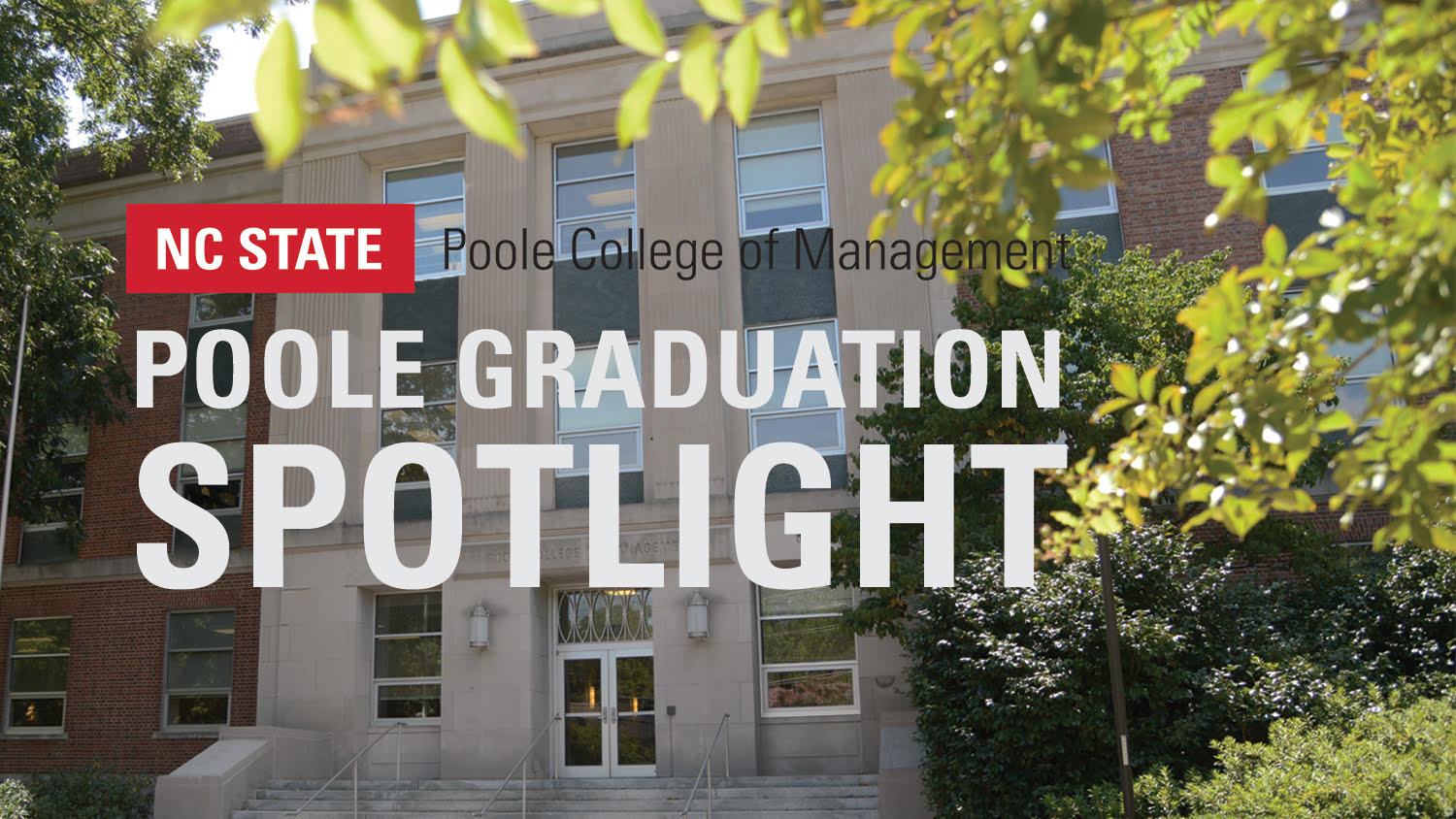 After working as a project manager, including patent and trademark projects, for more than 25 years, Dana Lanner decided to pursue her MBA with Jenkins Graduate School at Poole College of Management in pursuit of a different dream: to be a leader of a company or a major product line.
"Jenkins has given me an end-to-end understanding of the product development lifecycle, as well as the full range of strategic considerations necessary in successfully managing a business," Lanner says. "This preparation enables me to be effective in either role."
Lanner chose the Jenkins MBA program for its variety of concentrations, including the ideal concentrations it offered for her chosen career path. She was also attracted to the program for its specialty in engineering and technology industries, class sizes and excellent career development support. "Everything the program offers has been critical for me as a career-switcher," Lanner says.
This May, Lanner will graduate with her MBA in three concentrations – operations and supply chain management, innovation, and marketing management – and with a data analytics certificate. "Having multiple concentrations afforded me a fuller perspective," Lanner says. "And the data analytics certificate strengthened my skills, making me a better judge of quality insights and data models when using them to inform decisions."
While completing her studies, Lanner actively mentored some of her peers in the program and worked as a graduate assistant on campus. "I was able to play a role in helping others grow, but I also became a wiser and better leader thanks to those same people," Lanner says.
As a graduate student, Lanner interned with IBM. "It was a fantastic experience," Lanner says.
IBM thought so too.
Post-graduation, Lanner will work full-time at IBM as an offering manager in Data and AI. "I have always dreamed of working at IBM," Lanner says. "So I am truly living my dream – doing what I love at a place I love, and getting opportunities to change people's lives for the better."
Her advice to students just entering the MBA program at Jenkins? Network. "The people I met in my classes and in my program at Jenkins were as impactful to my development as the coursework itself," Lanner says. "My success is due, in part, to them. Also, the breadth of fresh and different perspectives they provided during projects led to much better results."