Jenkins MBA
Poole Graduation Spotlight: Snigdha Kotta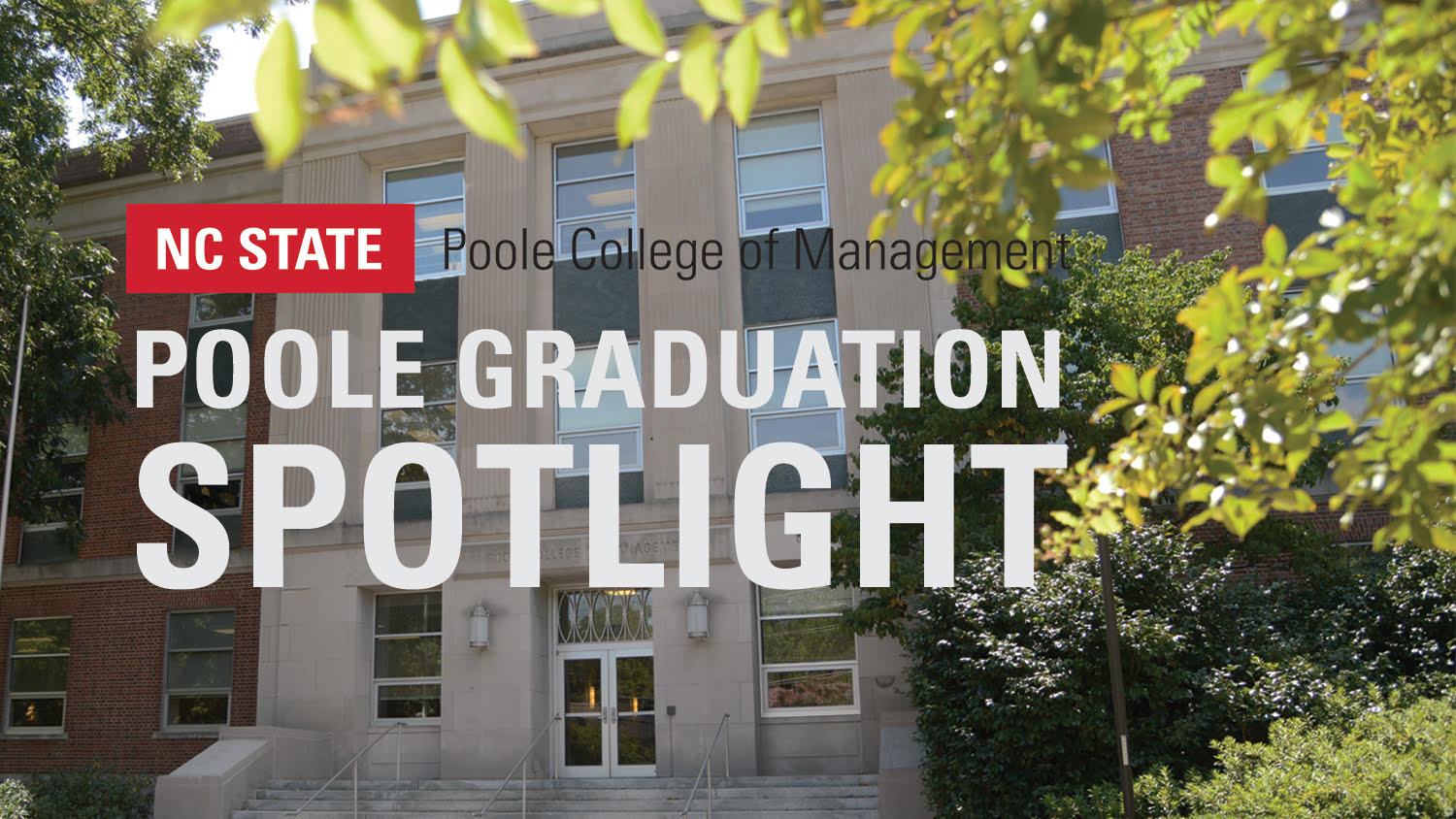 When Snigdha Kotta was growing up in Oman, she loved taking apart her toys and then putting them back together – just to see how they worked. Her love for problem-solving grew into an interest in engineering, which led her to NC State. After receiving her bachelor's degrees in electrical engineering and computer engineering and working for software company SAS, she wanted to expand the horizon for career growth – and looked no further than Jenkins Graduate School at Poole College of Management.
"The Professional Evening MBA at Jenkins provided the flexibility I needed as a full-time professional," Kotta says. "Plus, I always knew I'd come back to NC State for my graduate degree. The 'Think and Do' motto resonates close to my heart. And once you're a part of the Pack, you're always a part of the Pack."
Kotta is completing her MBA with a concentration in innovation management and marketing, along with a marketing certification.
"With my engineering background and technical experience, the MBA program allowed me to develop in new ways as a professional," Kotta says. "I've also been able to co-relate the content from my courses back to my work experience at SAS and vice versa."
For one of her innovation and marketing systems courses, Kotta had the opportunity to study abroad in Germany and visit various companies including Siemens, BMW and Intel. "I gained a better understanding of international business and cultural variations and was also exposed to Design Thinking ideology," Kotta says.
At Jenkins, Kotta was selected to participate as a McLauchlan Fellow in the McLauchlan Leadership Series, a professional development program for Jenkins MBA students that encourages leadership education through experiential learning. "Though it doesn't offer any course credit, I put so much time and effort into it because it helped shape my personal value proposition," Kotta says. "I highly recommend the series to anyone who has the chance to participate in it."
In addition to seeking out opportunities for her own professional development, Kotta has also poured back into Jenkins to serve the students who come behind her. As a Student Speaker, she attended new student mixers and information sessions to help answer questions about the program from the perspective of a full-time professional. Additionally, she served as a board member with the Professional MBA Delegation, acting as a liaison between MBA students and the Jenkins MBA program, seeking to improve professional development opportunities to enhance the quality of the student experience.
After graduation, Kotta plans to enjoy lots of time with friends and family and put more time into her creative outlets of photography and videography – and take some much-needed time off, too. "I've forgotten what it's like to come home from work and watch TV on the couch," Kotta says. "But I know that won't last long – I'm always looking for my next big project."