Global Luxury Management
Poole Graduation Spotlight: Caroline Utt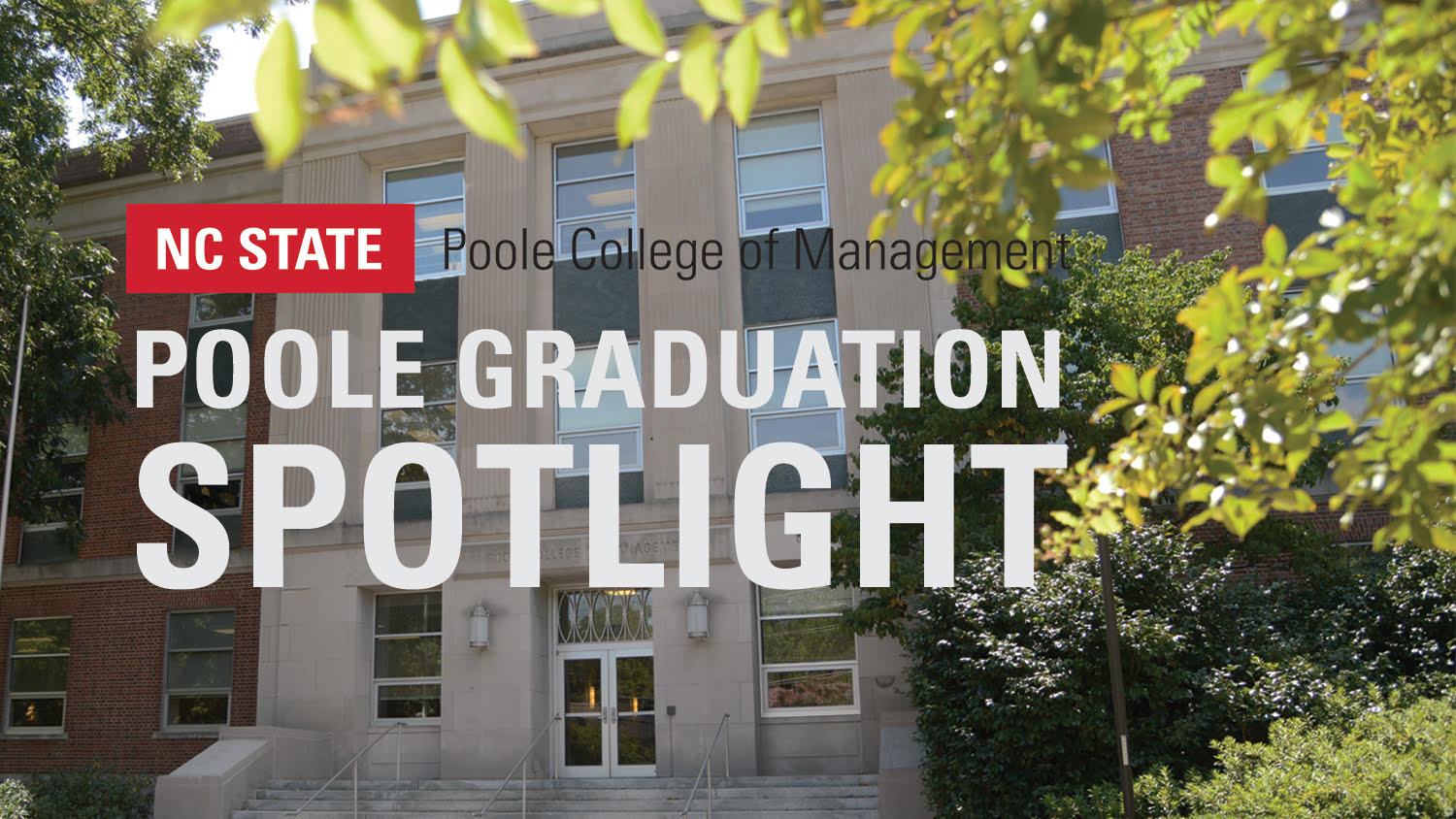 After being exposed to luxury brands in her trend forecasting class as an undergraduate, Caroline Utt first became interested in luxury brands. "When I studied abroad in Florence, my interest in luxury brands grew. I really became obsessed," Utt says. She soon moved on to pursue her education through the Global Luxury and Management (GLAM) Program, a dual master's degree program through the Poole College of Management and the Skema Business School. She will graduate from the program this May.
For such a unique sector, Utt found that the program offers unparalleled insight. "I worked extremely hard in order to get into the GLAM program," Utt says. "It is such great preparation for a successful career in luxury fashion brand management and marketing. And it's an awesome fit for me, because it allows me to get two master's degrees in just one year."
It's this – the quality of curriculum for fashion management – that first attracted Utt to NC State. She received her bachelor's degree in fashion textile brand management and marketing from the Wilson College of Textiles.
As an undergraduate, Utt pursued her studies with rigor while simultaneously working as a retail sales associate, allowing her to build upon and use the skills she was developing in the classroom. "Working in retail while pursuing my bachelor's degree taught me so much," Utt says. "I developed people skills and learned how to sell, how to leverage social media for selling, and how to work on a team."
Utt was thankful she could continue her education at NC State since the university "provides an abundance of resources and opportunities, especially for students preparing to enter the fashion industry."
Moving forward, Utt plans to return to France – where her journey in the luxury industry first began. She will be interning with Lighthouse, a boutique consultancy in Paris that works with luxury and contemporary brands in the fashion and hospitality industries. "I'm a firm believer in working hard, helping others, and not losing sight of your goals."