Undergraduate
Poole Graduation Spotlight: Heather Arflin and Hannah Crompton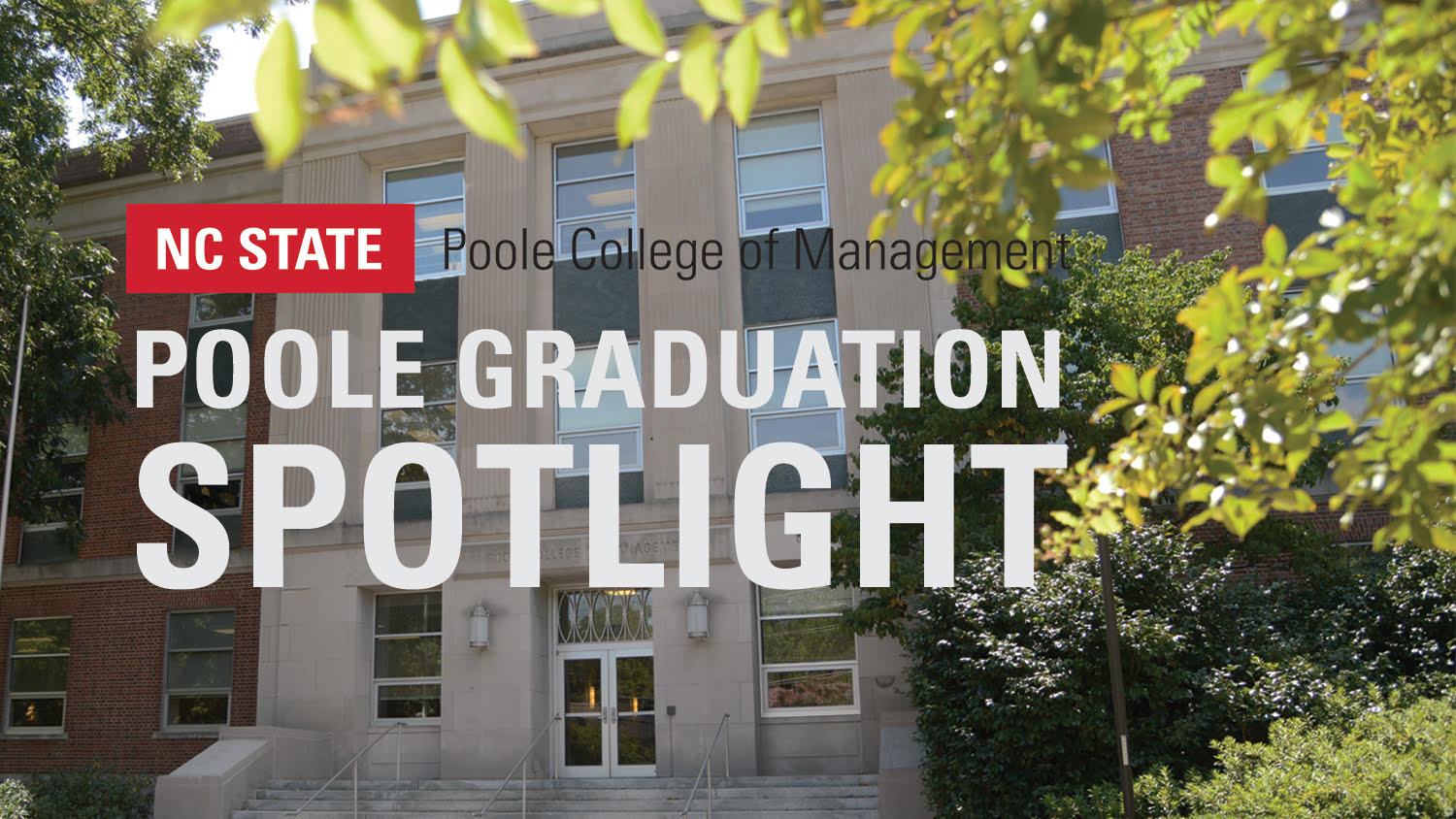 Heather Arflin and Hannah Crompton met for the first time during Wolfpack Welcome Week at the Poole College of Management Transfer Student event. The two women in their 30s, in a sea of young people, gravitated toward one another.
When Arflin heard Crompton mention a son, she knew immediately she had found a friend. "We just connected," Afrlin remembers. "We grabbed a drink at Mitch's Tavern afterward, and I had to rush to drop her off at her car so that I wouldn't be late picking up my son at daycare."
Crompton remembers feeling the same. "I felt really out of my element heading to that event. I hadn't been in a school setting in almost 20 years but after meeting Heather, I felt 'It's okay, I can do this," she says.
The two learned they were in a class together that first semester, and despite pursuing different degrees – Crompton in accounting with a concentration in information systems and Afrlin in economics – they will end their time at Poole with a class together, as well.
"We went in together and we'll leave together," Arflin laughs.
Pursing their bachelor's degrees later in life – and as transfer students – came with some challenges to both Arflin and Crompton. In addition to being several years removed from a school environment, they also had obligations at home. Crompton is a single mother of an 11-year-old son, and Arflin is married with a two-year-old at home and a newborn on the way.
"I knew that in order to finish this program I would have to be organized so I could meet my deadlines," Crompton says. "I think, in some ways, there was almost an underlying competition I felt with some of these young students who have consistently been in school. They knew how to study. But it just pushed me to work harder."
After graduating in May, both hope the experiences and skills they acquired during their time at Poole will open up new career opportunities. Arflin is interested in pursuing a career as a customer success associate and Crompton is applying for positions as an ERP functional consultant.
"I treated my degree program like it was a job," Arflin says. "When I graduate, I'll be the first person in my family to have a college degree. That's a big accomplishment."