Global Luxury Management
Poole Graduation Spotlight: Megan Bohm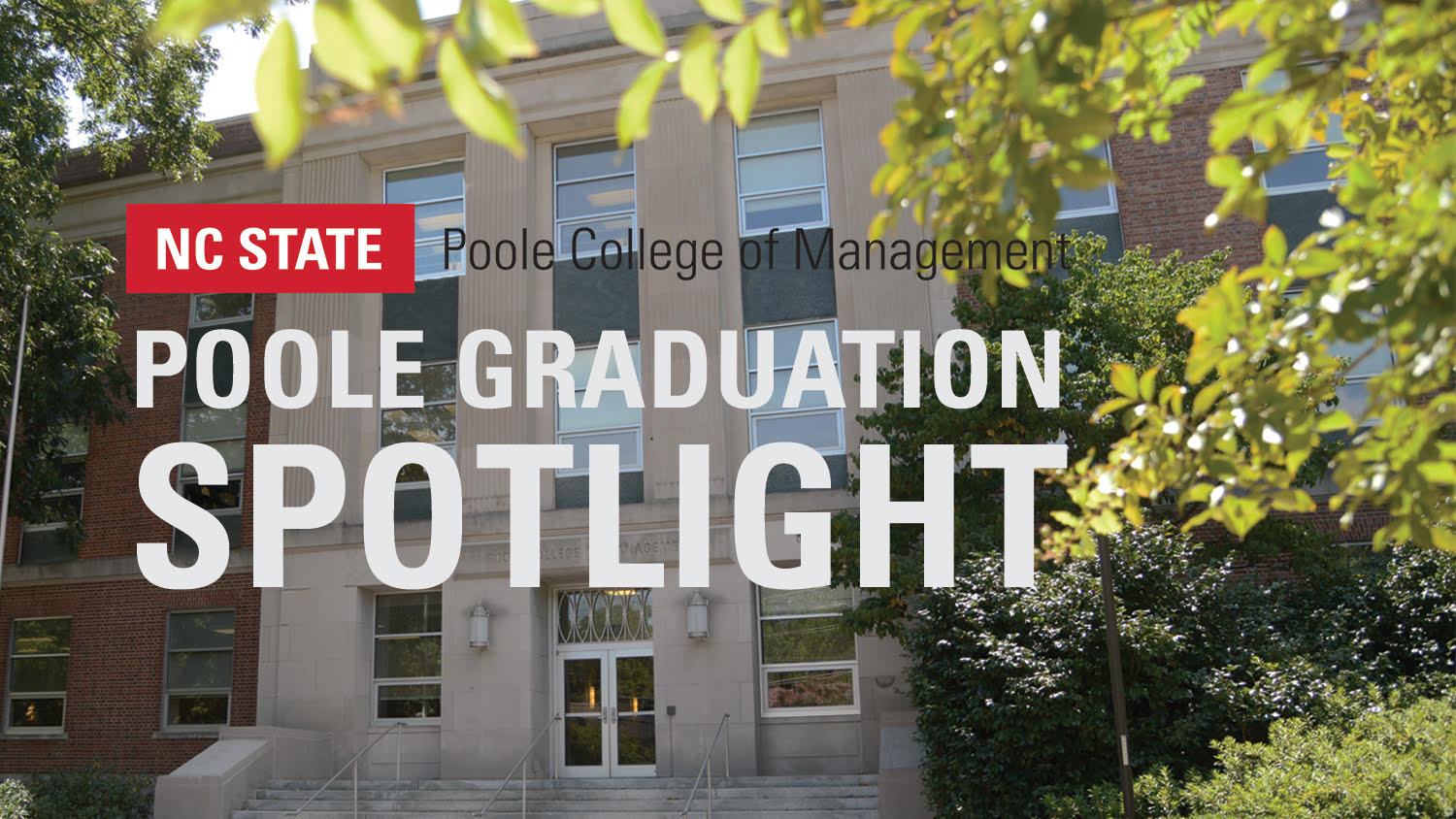 Megan Bohm grew up in NC State's backyard and began developing a global mindset from a young age. She traveled to Taipei, Taiwan and Tokyo, Japan when she was in elementary school – experiences that broadened her perspective and opened her eyes to all that the world has to offer. "Travel has inspired me to take advantage of every opportunity that comes my way," Bohm says.
Bohm began her journey at NC State as an undergraduate student in the Wilson College of Textiles, studying fashion and textile management with a concentration in brand management and marketing. She graduated Summa Cum Laude from the program and received the Wilson College of Textiles award for leadership, the college's most prestigious award honoring its most outstanding senior.
In May, Bohm will graduate from the Global Luxury and Management (GLAM) program, a dual master's degree program through the Poole College of Management and the Skema Business School, and continue her pursuit of a career in the luxury industry. "I am very excited to work in such an aspirational sector with global reach," Bohm says.
While completing her bachelor's and master's degrees, Bohm studied abroad in both Hong Kong and Paris. "I have been fortunate to have had many incredible experiences," Bohm says. "And I try to encourage others to take every opportunity that comes their way, too. Whether it's about an industry, a specific skill, or something about yourself, there's always something positive to learn."
During her time at NC State, Bohm was president of the Textile and Apparel, Technology and Management Student Advisory Board, where she was actively involved in connecting Wilson College students to industry professionals. Bohm also led in the Sigma Tau Sigma Textile Honor Society, the Tompkins Textile Student Council and the Fashion Group at Wilson College. She also spent more than four days a week practicing and performing as a member of the NC State Dance Team, where she served as a leader during her junior and senior years.
In addition to her various commitments on campus, Bohm completed several internships. She was a digital marketing intern with Cara Fratto Consulting for Santana Leather Care and a sales and marketing intern for VIETRI, an Italian tableware company. Bohm also spent three and a half years at Cotton Incorporated, starting as a CottonWorks™ Ambassador and ending her time managing the team of CottonWorks™ Ambassadors.
"I always wanted to help everyone and make a lasting impact wherever I could," Bohm says. "By graduation, I felt that I had achieved that goal."
After graduating from the GLAM program, Bohm will prepare for a career in the luxury industry, as she looks to the future with deep anticipation. She also looks back, knowing that her experiences have shaped her and prepared her for what lays ahead. "I learned how to work on a team and how to be responsible, reliable, dedicated and disciplined, and I hope these things will take me far in my career."