Jenkins MAC Program News
Poole College Celebrates 2021 Summer and Fall Graduates
Meet students from across Poole programs graduating in the first in-person commencement ceremony since 2019.
In August 2021, Poole College of Management opened the doors to Nelson Hall once again welcoming undergraduate and graduate students back into the classroom. Now, the 546 students of the class of 2020 and the 2021 summer and fall graduating classes will be crossing the stage in PNC into their future professional careers.
"Graduation is a special time of year for our entire Poole community," said Frank Buckless, Stephen P. Zelnak Jr. Dean. "We know our students are well prepared for the workplace. They are graduating with a world-class education and the skills to think innovatively so that they are solution-minded. A lot of hard work has been put forth toward this momentous milestone and we look forward to celebrating with each and every one of them."
Graduates by the Numbers
4 Doctorate of Philosophy Graduates
4 Ph.D. in Economics
175 Master's Degree Graduates
3 Master of Science in Economics
6 Master of Economics
27 Master of Accounting 
96 Master of Business Administration
43 Master of Management, Global Luxury
367 Bachelor's Degree Graduates
73 B.S. in Accounting 
14 B.A. in Economics
259 B.S. in Business Administration
21 B.S. in Economics
Meet Our Graduates
Benjamin Tillman Jr., business administration, information technology concentration
Benjamin Tillman Jr. utilized his time at Poole College to connect with the NC State community by serving as a Poole College ambassador, an NC State ambassador and a student coordinator at the Multicultural Student Affairs Office. Pursuing a bachelor's degree in business administration with a concentration in information technology (IT), Tillman was able to intern for the Technology Department at the Anson County School District Office through his Golden Leaf Scholarship.
"One valuable lesson I learned is how to adapt to new teams and working environments," said Tillman. "Starting my internship meant adapting to a new team and working environment. I found that by placing an early emphasis on getting to know my co-workers and understanding their motivations, I had an easier time identifying the ways I could offer the most support in achieving the greatest impact."
One of Tillman's most impactful memories at Poole College was participating in the Inclusive Leaders Breakfast where he was able to network with employers and other Poole students. He will be traveling to Japan after graduation for an Education First student travel educational tour.
Simran Kapoor, accounting and business administration, finance concentration
Former Poole Student Council president, Simran Kapoor, will be graduating with dual degrees in accounting and business administration with a concentration in finance. Kapoor's most memorable experience during her leadership was assisting with the first in-person event this fall, the Poole Party.
"Getting the chance to work with Dr. [Tedd] Szeto and actually organize our first in-person event in over 15 months was a really great experience," said Kapoor. "It was awesome seeing everyone there in person and being able to see the Poole community all together again."
During her time at Poole, Kapoor interned in audit and assurance services at Johnson Lambert in spring 2021 and Dixon Hughes Goodman in summer 2021. After graduation, she will be returning to NC State to complete her Master of Accounting degree.
Emma Heard, accounting
Emma Heard will be graduating in December with a Bachelor of Science in accounting and has served as a Peer Leader during her time at Poole College. Heard was a member of Beta Alpha Psi and the NC State Women's Club Basketball team.
Heard landed a summer audit internship at Elliot Davis this past summer through the AIR Program where she learned valuable professional lessons that will prepare her for life after NC State.
Heard will be continuing her education at the University of Virginia in their Master of Science in Accounting program. She looks forward to becoming an active NC State alumna and staying connected to the Poole community.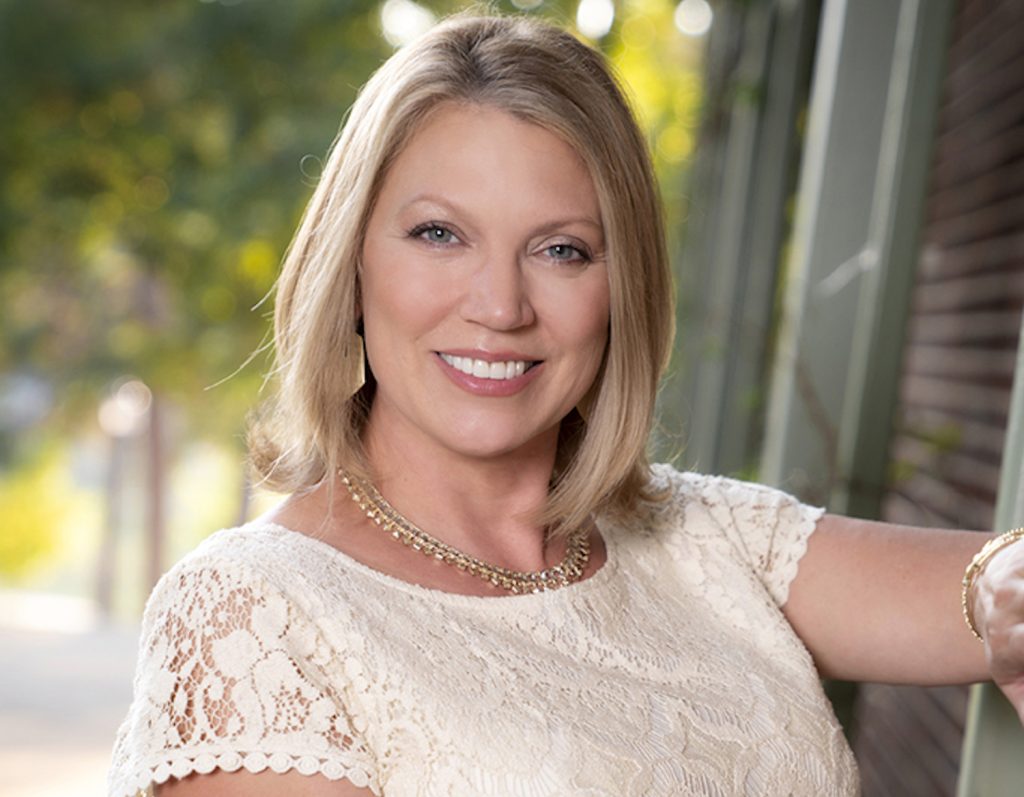 Lynette Potter, Jenkins MBA Program
Lynette Potter's Jenkins MBA experience revolved around meeting and working with other students, educators and faculty across a broad spectrum of diverse and talented people. Potter will be graduating with an MBA with a focus in entrepreneurship.
I made lifelong friends and memories that have enriched my overall well-being during a sometimes stressful period of demanding academics and an isolating pandemic.
"I made lifelong friends and memories that have enriched my overall well-being during a sometimes stressful period of demanding academics and an isolating pandemic," said Potter. "I'm forever grateful I had a fantastic support system while in the program."
Potter is looking forward to starting her career anew and doing work that is meaningful and aligns with her core values that empower others to do the same.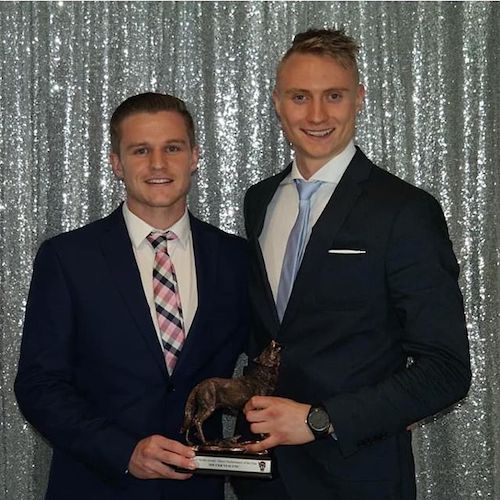 Leon Krapf, Jenkins MAC Program
Leon Krapf finds it hard to pinpoint the most impactful experience as he believes that the continuous exposure to classmates and professors from different countries and diverse backgrounds has had the most profound impact not only on his educational experience but also on his character. Krapf graduated with a bachelor's degree in accounting from Poole and will now be earning a Master of Accounting.
Krapf was very involved during his time at NC State as a five-year starting goalkeeper for the Men's Soccer Team, chaired the NC State Student Athlete Advisory Committee, was a founding member of PackUnited, founded and co-chaired a conference-wide sustainability group for student-athletes, and was an executive committee member of the ACC Student Athlete Advisory Committee.
"Since I am from Germany studying at NC State is studying abroad for me," said Krapf. "My favorite memory here at NC State was beating No. 1 ranked UNC-Chapel Hill at home for the first time since the late 90s in front of a record crowd at Dail Soccer Stadium."
In January, Krapf will be entering the Major League Soccer draft for a chance to become a professional soccer player as well as beginning a career with EY as a business consultant.
Erica Gales, accounting, financial analysis
Serving as vice president of Beta Alpha Psi was the most impactful Poole experience for Erica Gale who is graduating with a Bachelor of Science in accounting with a concentration in financial analysis. She had the opportunity to travel to Louisville, Kentucky, for the Southeast Regional Meeting where she was able to learn more about the accounting profession, the CPA exam, and how we could better the NC State chapter of Beta Alpha Psi.
Along with her academic career, Gales was involved with the Accounting Internship Recruitment (AIR) Program, the Poole College Teaching Awards Committee, Student Wolfpack Club, Student Alumni Association, and the Kappa Kappa Gamma Sorority. She also held two internships, one with CommScope as a corporate accounting intern where she learned how to communicate with people in various positions within the accounting department and how to work with the other accounting intern to complete a large accounting research project.
"I participated in the First Year Inquiry (FYI) Program which was a two-week program that occurred three weeks before starting at NC State in Prague, Czech Republic," said Gales. "Although it was scary to go abroad with 35 students I had never met and 4 faculty and staff members from NC State, it was an experience I will always cherish."
Gales will be returning to Nelson Hall next fall for the Jenkins MAC Program in her pursuit of becoming a CPA. In the meantime, she will be joining EY as an audit intern in the Raleigh office.
Brittany Lloyd, Jenkins MBA Program
Jenkins MBA student Brittany Lloyd felt the Think and Do motto across the board in her Poole classes as there were many projects with real-world applications. Her most memorable class was Women as Leaders with Leigh Shamblin, professor of practice, as it pushed her well past what she thought her personal limits were and gave her the platform to address a few things in her life that were holding her back.
"One thing that I repeat myself often that she said was 'give yourself permission,'" said Lloyd. "I often 'give myself permission' to step away for a minute, take a break, speak up for myself, etc. I cannot even count how many people I've told this to and also see them use it and it makes me smile every time."
Lloyd currently works at BASF, a German multinational chemical company, and will continue to do so after graduation. Her goal as an alumna is to be able to continue working with the college and mentoring students or potential students.
Xun Lu, Doctorate in Philosophy, Economics
Earning a doctorate degree is a long, rewarding journey that will come to an end for Xun Lu this December when he receives his PhD in economics. In Poole, Lu had the opportunity to work alongside different professors to help with their teaching and research as a teaching assistant and research assistant.
"The variety of responsibilities help me understand how to work cooperatively or independently and be prepared for academic or industry jobs after graduate school," said Lu.
Lu will be continuing to work full-time with Goldman Sachs, an American multinational investment bank and financial services company, as a model validator. He looks forward to connecting with NC State alumni across different industries with similar backgrounds in the future.