Student and Alumni Success
The #PoolePack Goes Above and Beyond
In a year unlike any other, our graduates were extraordinary.
Meet a handful of graduates from Poole College of Management who finished their degrees on a high note to show us that anything is possible.
Master of Business Administration
With full-time, evening and online classes available — or any combination that suits — the Jenkins Master of Business Administration (MBA) is a top program for a diverse slate of students.
Wolfpack at Heart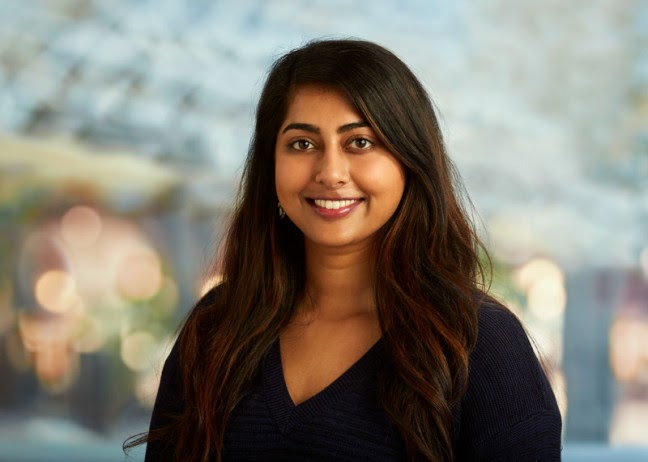 Originally from Oman, Snigdha Kotta found a home with the Wolfpack, with undergraduate degrees in electrical and computer engineering and a position with software giant SAS. When she wanted to grow her career, she looked to the Professional Evening MBA at Jenkins. "It provided the flexibility I needed as a full-time professional," said Snighda
After graduating with her MBA with a concentration in innovation management and marketing, along with a marketing certification, Snigdha plans to take some much-needed time off. "But I know that won't last long – I'm always looking for my next big project," she said.
Traveling the Globe, Learning Online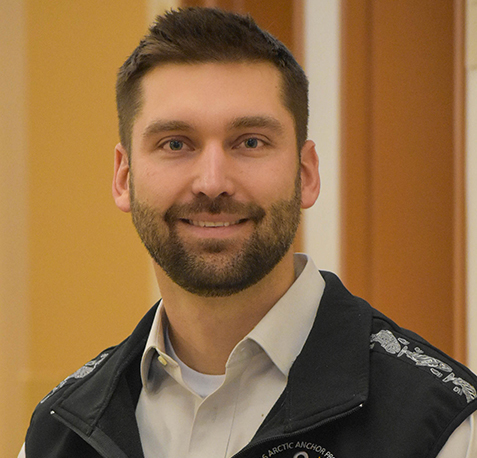 While completing his online MBA with Jenkins Graduate School at Poole College of Management, Jim Godin traveled across the globe from Norfolk to Hawaii, Guam, the Philippines, Italy and more.
"I needed a program that was as flexible as my schedule demanded, with the ability to take my courses online and at my own pace," Jim said.
Jim graduated with his MBA with a concentration in technology entrepreneurship and commercialization.. He's now director of healthcare quality and accreditation for a group that provides comprehensive community healthcare to individuals in Copper River Valley – a large community in rural Alaska.
Career-Switcher Levels Up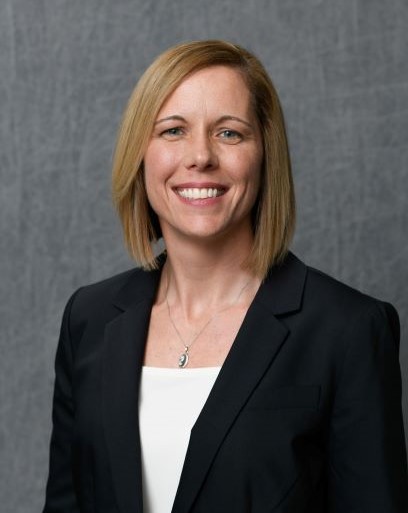 After working as a project manager for more than 25 years, Dana Lanner decided to pursue her MBA. Her goal? To be the leader of a company or a major product line.
Dana chose Jenkins Graduate School for its focus on engineering and technology industries, class sizes and excellent career development support.
Post-graduation, she's joining IBM as an offering manager in Data and AI.
Making It All Work, While Working
"My initial fear was taking classes in the evenings without it hindering my performance at work," James Cerone remembers. "I found that I was able to quickly get into a productive routine."
When deciding to further his knowledge in financial analysis and leadership, James knew NC State's MBA program provided a great return-on-investment.
James works as a financial analyst with local accounting firm Thomas, Judy and Tucker, now with a few more letters in his signature line.
Environmental Impact Through Supply Chain Management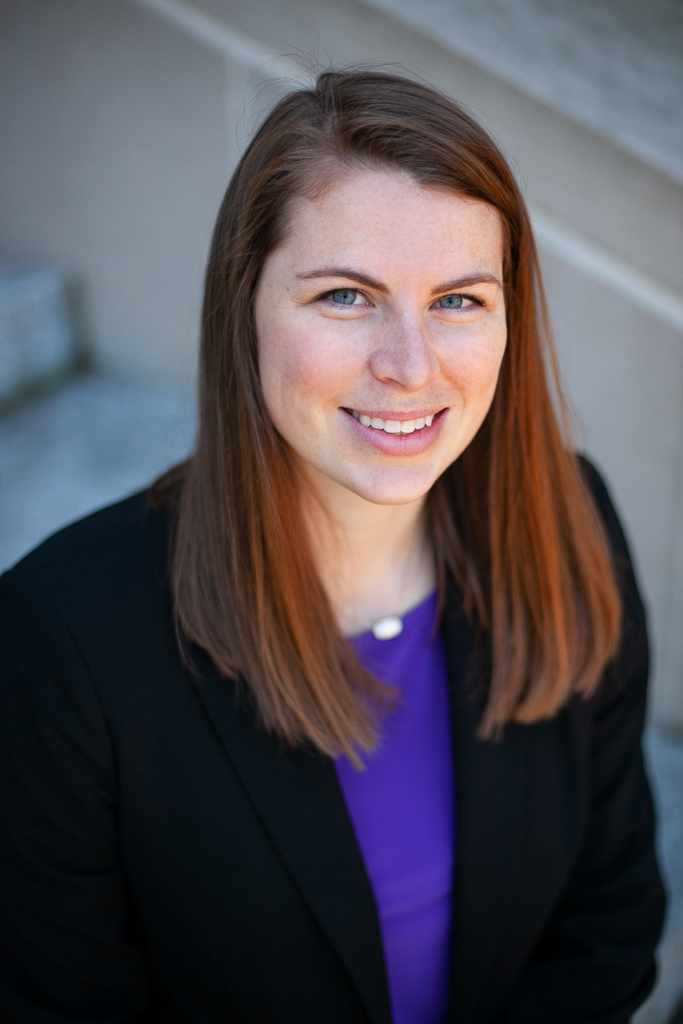 Nikki Hensley's passion is to help corporations and businesses improve sustainable product offerings, starting from the beginning of the entire supply chain. She saw her goals come to life as an order-to-delivery intern for Caterpillar. "In just three months, I was able to produce several tools that will save many tons of CO2 and millions of dollars."
Next up? Nikki will continue with the Wolfpack to pursue her Ph.D. with a focus on sustainability and data analytics for the bio-based economy.
Master of Accounting
The one-year curriculum in the Jenkins Master of Accounting (MAC) program readies students for a rapidly changing field, with hands-on experience in accounting and business practices that they can bring to their careers. The result? High-value, practical education for a bright future.
It's More Than Math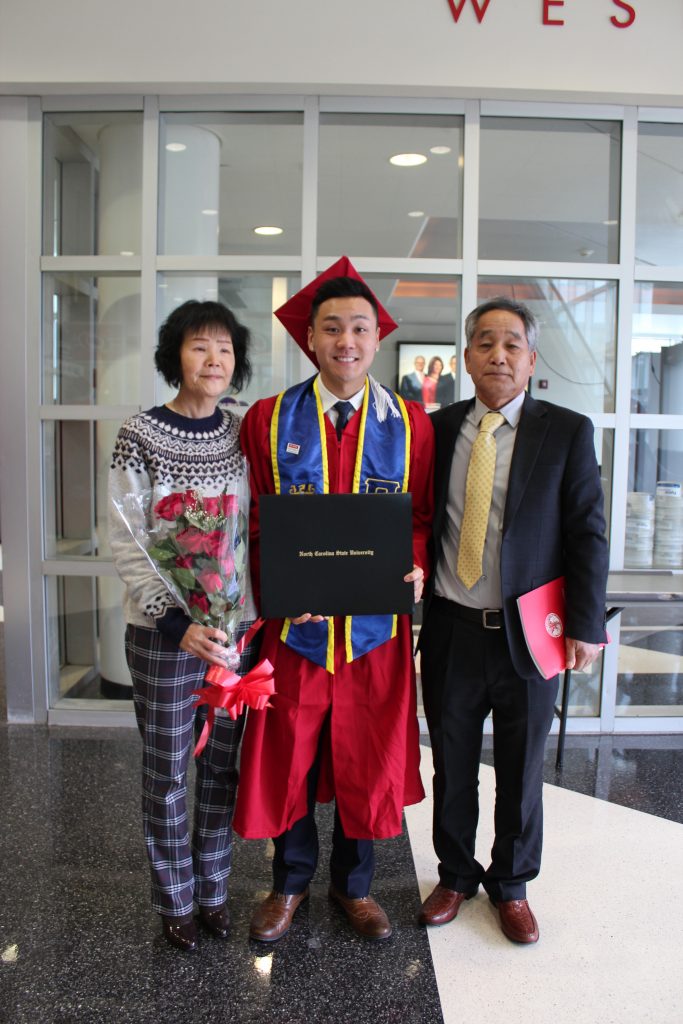 Well before earning his latest degree, Mark Chun had to navigate a fork in the road as an undergraduate when he got his first C — in his introductory accounting course.
"I originally chose to study accounting because I was good at math. But at that point, I quickly realized that math is only a fraction of what accounting actually is," Mark said. Rather than switch majors, he stuck with it.
His perseverance paid off: Mark graduated this May with a master's degree in accounting with a concentration in Information Technology. Next up? He'll complete his CPA exams and then begin a position at KPMG, one of the Big Four accounting firms.
Passing the Test — Before Classes Even Started
Born and raised in the Bahamas, Randawnique Coakley graduated in May with her master's of accounting (MAC) degree with a concentration in enterprise risk management. The twist? She's one of a select few to have passed all sections of her Certified Public Accounting (CPA) and Certified Managerial Accounting (CMA) exams — before even beginning the program.
"I sat for all parts of the CPA exam during my final semester of undergrad, and I sat for both parts of the CMA exam within a month shortly after graduation," said Randawnique. (No big deal, right?)
Now, she'll head to Atlanta to start a full-time position as an audit associate at Big Four firm Deloitte.
A Different Path to the Right Track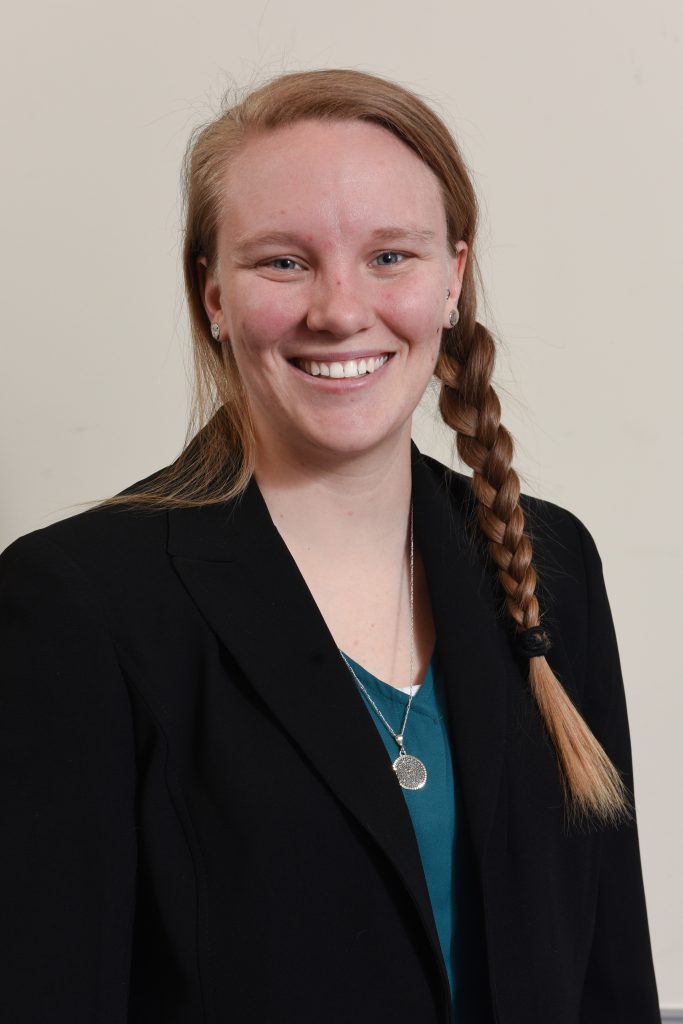 After six years as a middle school math and science teacher, Julia Donajkowski was ready to explore other career paths. After enrolling full-time in the MAC program, she was able to transition into the classes without missing a beat.
She's now studying for her CPA exams while working for international accounting firm Grant Thornton.
Master of Management,
Global Luxury
The Global Luxury and Management (GLAM) program is a dual master's degree program through NC State's Poole College of Management and the Skema Business School in Paris, France. One year, two continents, two degrees — and a world of opportunity.
Travel Sparks New Ambitions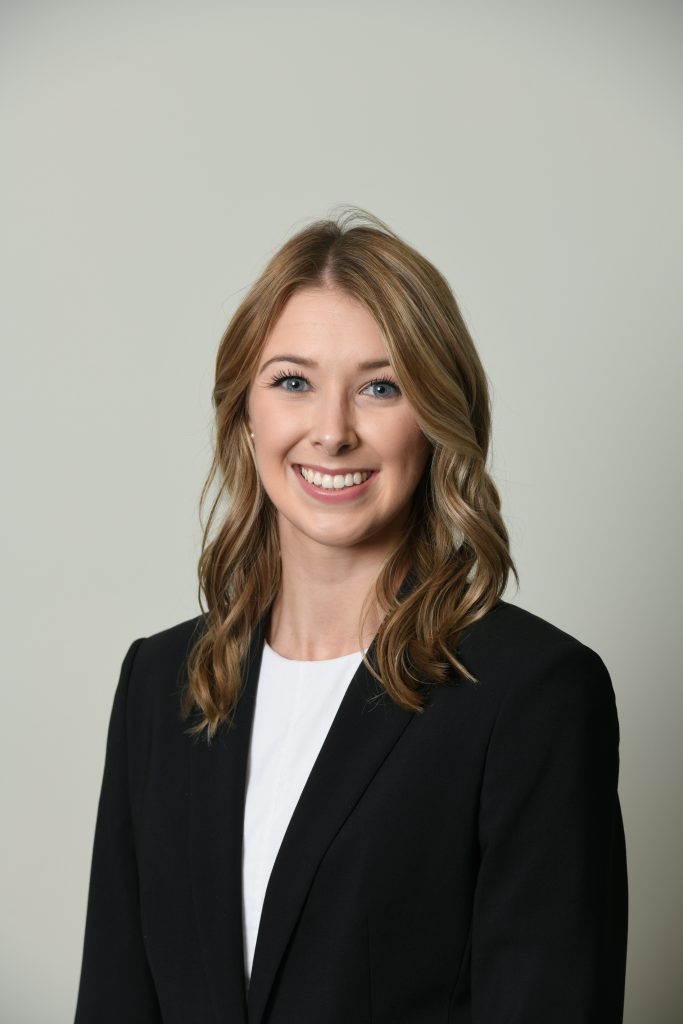 Before even reaching middle school, Megan Bohm had been to Taipei, Taiwan and Tokyo. Study abroad programs took her to Hong Kong and Paris.
"Travel has inspired me to take advantage of every opportunity that comes my way," Megan said, who graduated from Poole College of Management's Global Luxury and Management (GLAM) program, a dual master's degree program through Poole and the Skema Business School in France.
Among those opportunities? Serving as President of the Textile and Apparel, Technology and Management Student Advisory Board, where she connected Wilson College students to industry professionals. Megan also led in the Sigma Tau Sigma Textile Honor Society, the Tompkins Textile Student Council and the Fashion Group at Wilson College. That's not even counting her several internships.
After graduation, she's preparing for a career in the luxury industry — no doubt with passport in hand.
From Working Retail to Consulting in Paris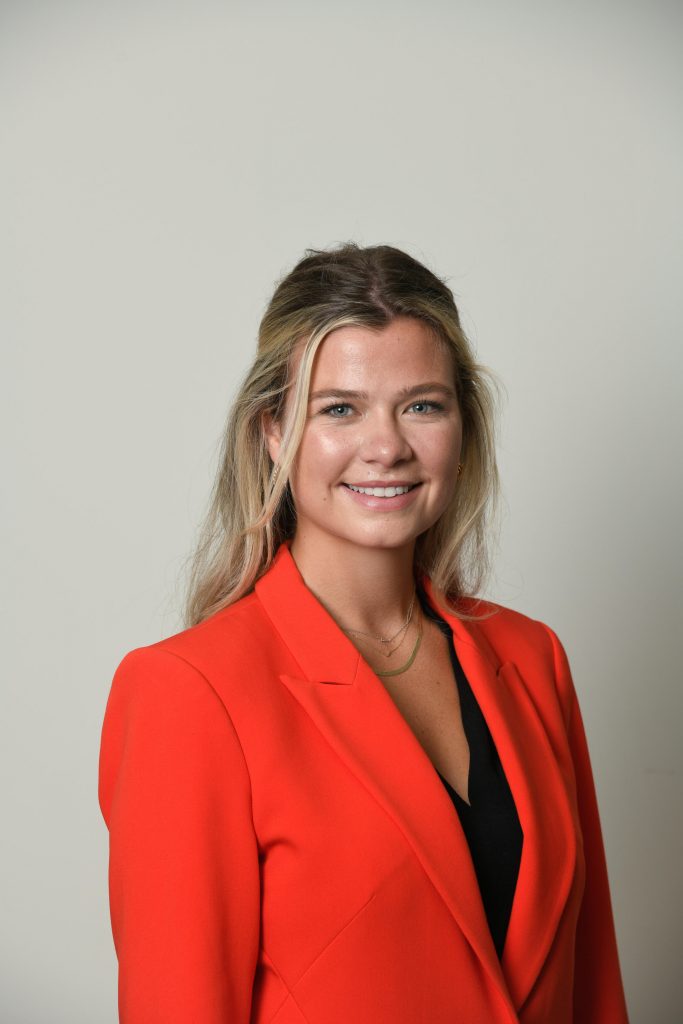 After being exposed to luxury brands in her trend forecasting class as an undergraduate, Caroline Utt became, in her words, "obsessed" with the luxury industry. After earning her undergraduate degree from Wilson College of Textiles, the GLAM program was a natural fit. "It is such great preparation for a successful career," said Caroline. "Plus, it allowed me to get two master's degrees in just one year."
Walking the walk, she worked as a retail sales associate throughout her undergraduate years.
Next, Caroline will intern with Lighthouse, a boutique consultancy in Paris that works with luxury and contemporary brands in the fashion and hospitality industries.
Going Places, In Style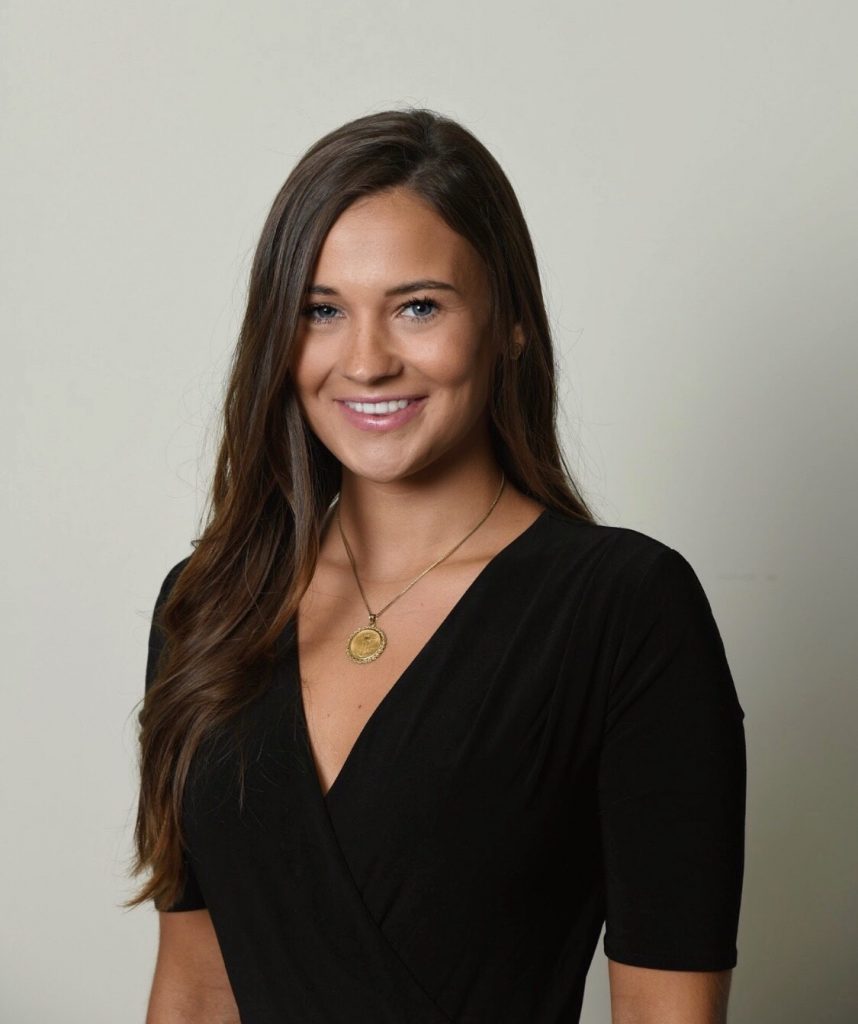 As an undergraduate fashion merchandising and marketing major with an internship at Chanel Corporate, Lauren LeMay seemed poised for a career in couture. Then she shifted gears.
"Hearing about companies like Pagani, which is a small family-owned company manufacturing million-dollar cars, drew me in."
Another perk of the GLAM program, according to Lauren? Being a part of a smaller cohort of students who can lean on each other as they enter into careers in the competitive luxury market.
After graduation, she'll begin a marketing internship with Italian luxury carmaker Pagani Automobili.
The Perfect Fit
With a love for all things fashion, Grace Isley knew she wanted to pursue an undergraduate degree in fashion management and quickly set her sights on NC State's Wilson College of Textiles.
After earning her bachelor's degree, Grace took the next step with GLAM, where she widened her laser focus by exploring more opportunities to refine her interests. Now, she's planning for a career with a luxury consulting firm or fashion brand.
Undergraduate Programs
Undergraduate students at the Poole College of Management engage in rigorous coursework from day one, with a choice of three majors: Accounting, Business Administration and Economics. And there's a chance to excel at every turn through case studies, practicum courses, internships, international programs and leadership opportunities.
Pushing Herself while Leading Others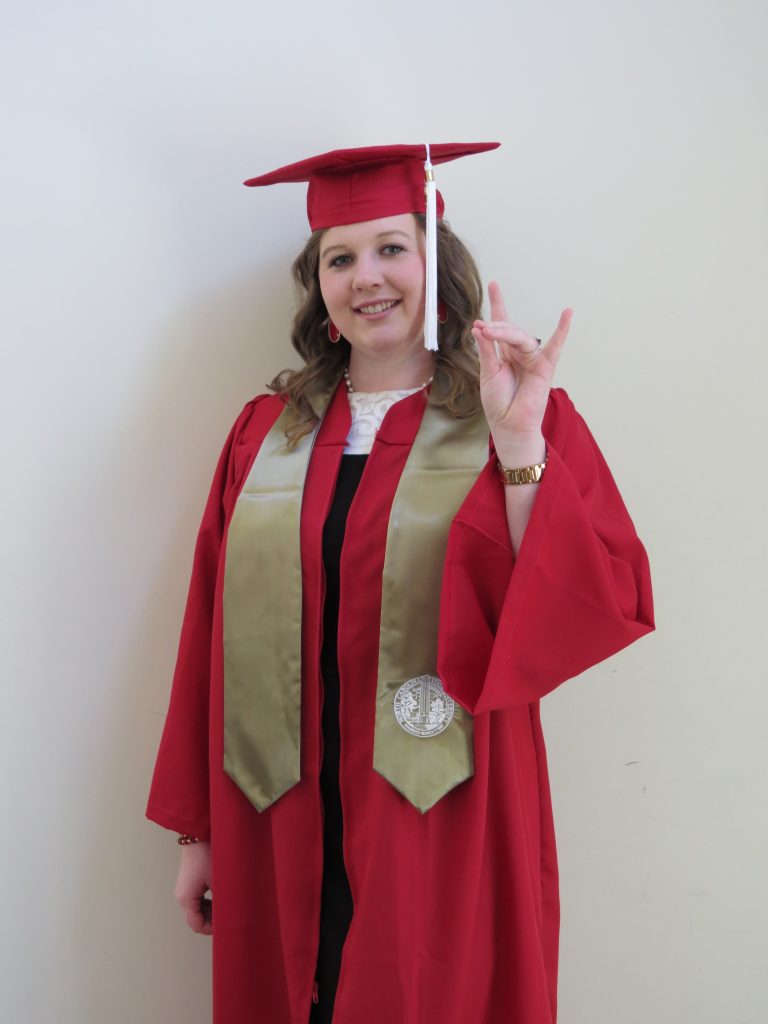 Rachel Lang knows a few things about hard work. As an undergrad at Poole, she tackled her course load to graduate an entire year early, completed a summer accounting internship with MetLife, and helped her peers grow while she was at it.
Rachel served as president of the Women in Business student organization and director of training and development for the Peer Leader Organization. She also launched the first #MentorHer Networking Night to help female students network with professionals. Since then, it's become an annual event.
Next year, she'll further her studies in the Jenkins Master of Accounting program and begin preparing for the CPA exam.
Off and Running
As a business administration major and student-athlete on NC State's track and field team, Nicole Teague learned a lot about balance.
While earning her degree, she completed three internships and held numerous on-campus leadership roles in student government, Greek life, as a peer leader for the Women of Color Student-Athlete support group, and the NC State Council on Athletics.
That may sound like a lot, but it was a carefully chosen path. "I learned how important it is to stay true to yourself," Nicole said, "so I joined organizations that aligned with my values."
After graduating with a concentration in finance, she'll join JP Morgan Chase & Co. full time.
Supporting Each Other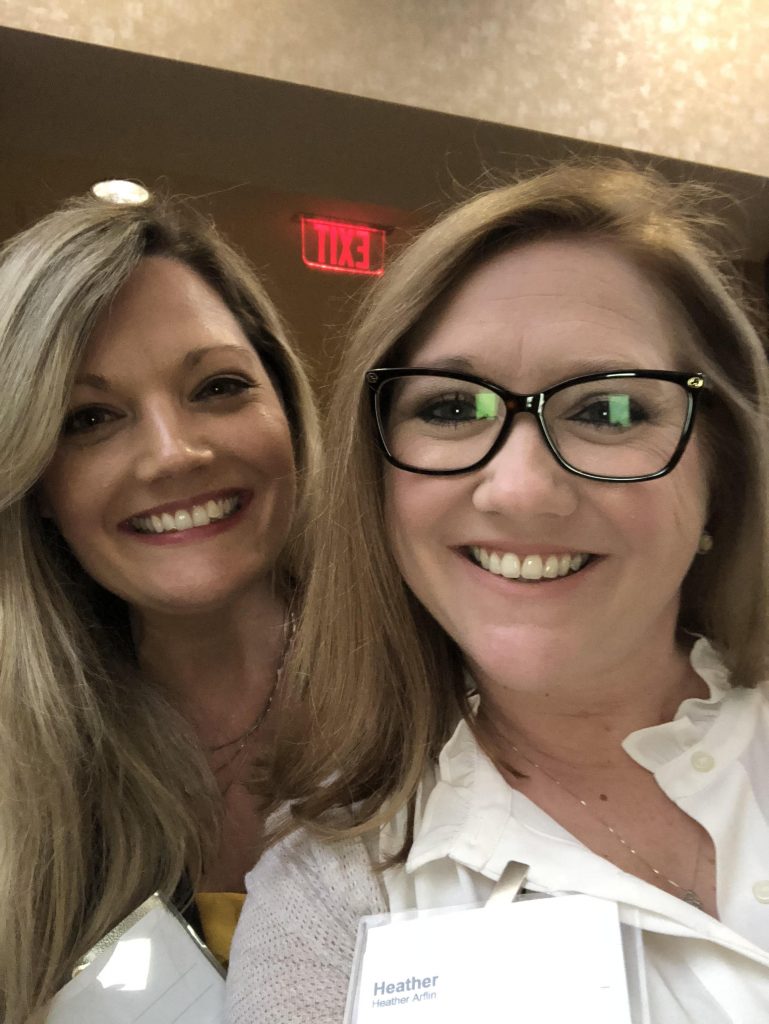 Heather Arflin and Hannah Crompton met for the first time during Wolfpack Welcome Week at the Poole College of Management Transfer Student event. As two thirty-somethings in a sea of young people, they gravitated toward one another.
For both women, pursuing their bachelor's degrees later in life — and as transfer students — came with challenges, and their friendship became a major source of support.
"I knew I would have to be organized so I could meet my deadlines," Hannah said.
"I treated my degree program like it was a job," Heather said. "I'll be the first person in my family to have a college degree. That's a big accomplishment."
Doctor of Economics
The Ph.D. program in economics is offered jointly by the Department of Economics in the Poole College of Management and the Department of Agricultural and Resource Economics in the College of Agriculture and Life Sciences. This unique collaborative program prepares graduates for work as thought leaders in a wide variety of fields, from academia to private industry.
Seizing Every Opportunity
Yifan Xie moved to the United States nearly a decade ago to pursue dual master's degrees in economics and statistics from the University of Missouri, Columbia, before applying to NC State's Ph.D. program and being named a Jenkins Fellow.
While he particularly enjoys the theoretical part of economics, Yifan was challenged by professors to find practical applications — to think and do. And encouragement from his faculty advisors helped him publish academic papers and teach undergraduate economics courses, all while speaking English as a second language.
Next, Yifan will join Wells Fargo in Charlotte, specializing in credit and operational risk management.