PNC Thought Leadership Series: How to Use Data for Decision Making
November 13, 2019 | 8:30 am

-

10:00 am
NC State Talley Student Union, Coastal Ballroom
Livestreamed on Facebook @NCStatePooleMgt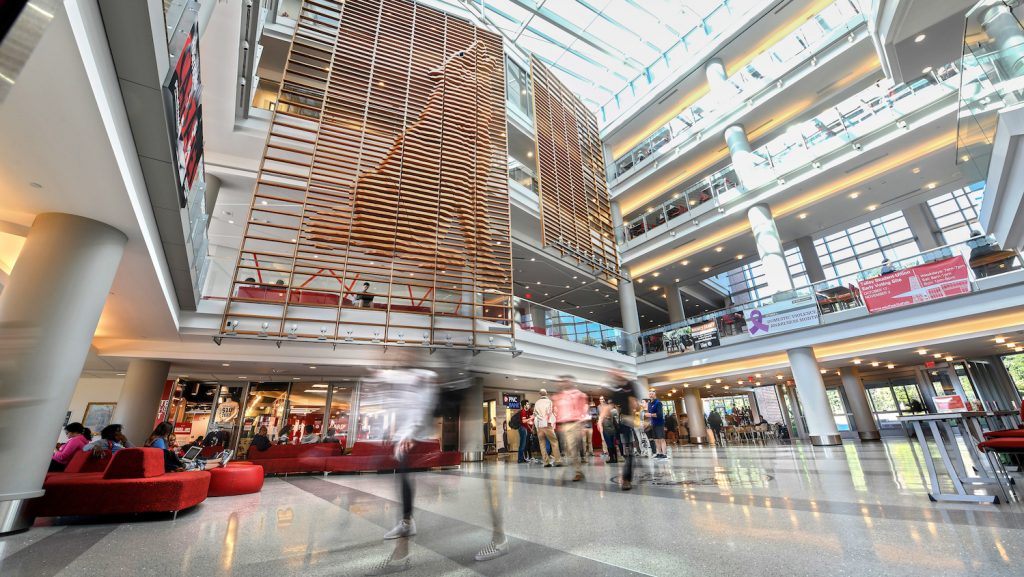 Business analytics is becoming more widely understood and used throughout different industries. This next installment of the PNC Thought Leadership Series will look at how business professionals can utilize business analytics in decision making in all aspects of business as Professor of Practice Sherry Fowler leads the discussion with a panel of industry experts from SAS Institute and RTI International.
Program
8-8:30 a.m.: Registration and hot breakfast opens

Breakfast Menu: Scrambled Eggs, Bacon Slices, Cheesy Potato Casserole, Fruit, Assorted Pastries (including Cinnamon Pull-Apart Bread), Mini Breakfast burritos (vegetarian option), and Raspberry Oat Bars.

8:30-9:45 a.m.: Welcome remarks, panel, and open discussion 

9:45 a.m.: Networking to follow
Panelists
Moderator
Sherry Fowler, professor of practice in information technology and business analytics, Poole College of Management 
Sherry Fowler is a practitioner in the field of information technology with the specific goal of applying technology to solve business problems and strategically positioning companies to avail themselves of competitive opportunities. She has a background in systems development, project management, reengineering, and I.T. consulting as well as experience with intellectual contribution in the area of data analytics.
Fowler earned her master of science in computer information systems from Georgia State University in 1989.
Expert Panelists
Rob Chew, research data scientist and program manager, RTI International 
Rob Chew is dedicated to interdisciplinary research and he has successfully integrated data science and analytics into projects spanning health care, criminal justice, public health, and the environment. In addition to publishing, Chew has also developed open-source analytical software packages and applications. He was named a 2018 Data Fellow by the National Consortium for Data Science.
Chew received his master of science in analytics from the Institute for Advanced Analytics at North Carolina State University in 2014.
Oita Coleman, vice president of research and development, SAS Institute
Oita Coleman has been with SAS for over 30 years working with the research and development division and has been named one of the 50 most powerful women in technology. She also serves as the vice president of the Quality User-Driven Enterprise Software Testing (QUEST) where she oversees the quality of SAS products and solutions with the implementation of processes, standards, and policies for the software development life cycle.
Coleman earned a bachelor of science in mathematics and computer science from the University of North Carolina at Greensboro in 1982.
Bill Rand, associate professor of marketing, Poole College of Management
Dr. Rand examines the use of computational modeling techniques, such as agent-based modeling, machine learning, network analysis, natural language processing, and geographic information systems, to help understand and analyze complex systems, such as the diffusion of information, organizational learning, and economic markets.
Rand received his Ph.D. in computer science from the University of Michigan in 2005 and has been published in JM, JMR, IJRM, Management Science, and JOM.
Event Location, Parking and Registration
This event is free of charge and open to NC State alumni, friends, students, faculty, staff and their guests. Business attire is recommended. Registration is required, and space is limited!
The event will take place in the Piedmont Mountains Ballroom of the NC State Talley Student Union, 2610 Cates Ave., Raleigh, NC 27603.
Paid and permit parking is available in the NC State University Reynolds Coliseum Parking Deck. From Western Blvd., turn onto Pullen Road, go through the stoplight and turn onto Dunn Ave. The parking decking will be on your left between Jensen Drive and Jeter Drive.
About the PNC Thought Leadership Series at NC State University
The PNC Thought Leadership Series at NC State University is a coordinated, bi-annual event bringing together academic and industry experts to conduct cutting-edge conversations around relevant and timely business challenges. This series is hosted by the Poole College of Management and made possible by the support of PNC Bank.
Leadership Series Registration