PNC Thought Leadership Series: A Conversation on Cybersecurity
April 3, 2019 | 8:30 am

-

10:00 am
NC State Talley Student Union, Piedmont Mountains Ballroom (third floor)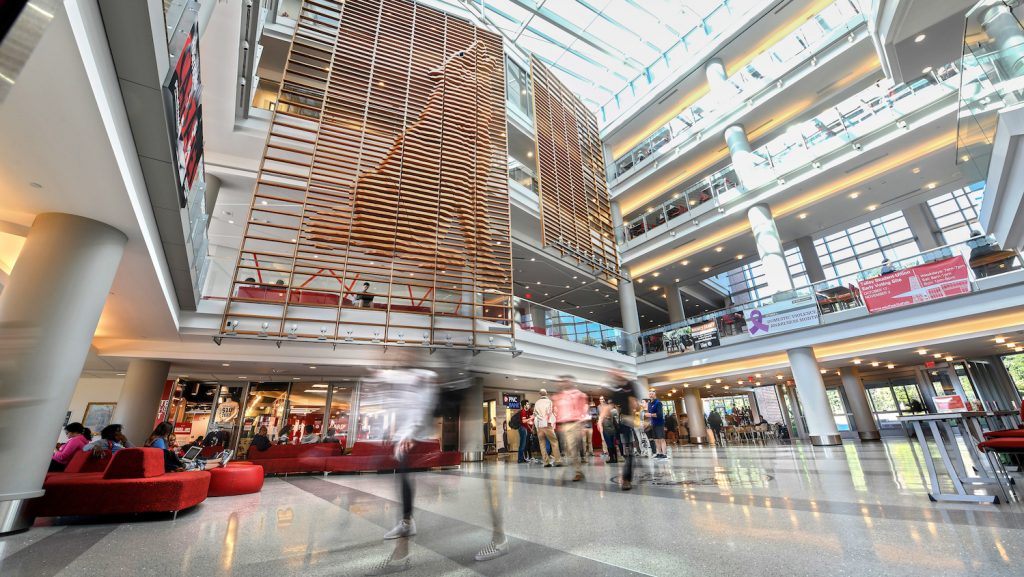 About the Event
As we continue introducing technology into more aspects of our lives, we confront new challenges around security.  
Julie Earp will moderate a panel of industry and faculty experts to discuss the nature of cyber threats today and explore how businesses are addressing those threats, protecting consumers and complying with evolving legal frameworks.
Breakfast will be served.
Registration is required, and space is limited.
Program
8-8:30 a.m.: Registration and hot breakfast opens

Breakfast Menu: Breakfast buffet with bacon strata and vegetable strata, bacon, grits, homestyle potatoes, biscuits and gravy, fruits, pastries, orange juice and coffee.

8:30 a.m.-9:45 a.m.: Welcome remarks, panel (45 mins) and open discussion (30 mins)
9:45 a.m.: Networking to follow
Panelists
Moderator:
Julie Earp, associate professor of information technology, Poole College of Management
Professor Earp has been working in the security and privacy area for 20 years. Her research focuses on internet security and privacy from several different perspectives, including end users, consumer values and policy. She teaches courses in data security and privacy and computer networking.
Earp earned her Ph.D. in information technology and master's in statistics from Virginia Tech, and bachelor's in mathematics and statistics from NC State. 
Expert Panelists
William Enck, associate professor of computer science, College of Engineering and director, Wolfpack Security and Privacy Research Lab
Enck's research interests span the broad area of systems security, with efforts addressing security challenges in mobile applications, operating systems, cloud services and networking. He was awarded the National Science Foundation CAREER Award.
Enck earned his Ph.D., master's and bachelor's degrees in computer science and engineering from the Pennsylvania State University in 2011, 2006, and 2004 respectively.
Debbie Guild, chief security officer, PNC
Guild serves as the chief information security officer responsible for aligning all aspects of PNC's security program, including cyber and information security, security operations, enterprise fraud, security operations architecture, physical security and governance. She also serves on the board for the National Center for Women and Information Technology (NCWIT).
She earned a bachelor's degree in computer science, minor in mathematics from the University of North Florida.
Chuck Kesler, chief information security officer, Pendo.io
Kesler brings over 30 years of IT and information security experience to his role as the CISO at Pendo.io, a Cloud 100-ranked SaaS company whose mission is to improve the world's experiences with software. 
Chuck received an MBA and a bachelor's degree in physics from NC State and has multiple industry certifications
Chip Wentz, cyber analytics leader, EY
With over 20 years of experience in information technology risks, Wentz currently helps global companies manage their risks and provide end-to-end visibility of their cybersecurity program through the use of data and analytics. He led high performing, cross-functional teams focused on helping companies assess their cyber risk posture and developed and implemented transformation strategies for resiliency.
Event Location, Parking and Registration
Attendees are asked to register online for the event.
This event is free of charge and open to NC State alumni, friends, students, faculty, staff and their guests. Business attire is recommended. Registration is required, and space is limited!
The event will take place in the Piedmont Mountains Ballroom of the NC State Talley Student Union, 2610 Cates Ave., Raleigh, NC 27603.
Paid and permit parking is available in the NC State University Reynolds Coliseum Parking Deck. From Western Blvd., turn onto Pullen Road, go through the stoplight and turn onto Dunn Ave. The parking decking will be on your left between Jensen Drive and Jeter Drive.
About the PNC Thought Leadership Series at NC State University
The PNC Thought Leadership Series at NC State University is a coordinated, bi-annual event bringing together academic and industry experts to conduct cutting-edge conversations around relevant and timely business challenges. This series is hosted by the Poole College of Management and made possible by the support of PNC Bank.